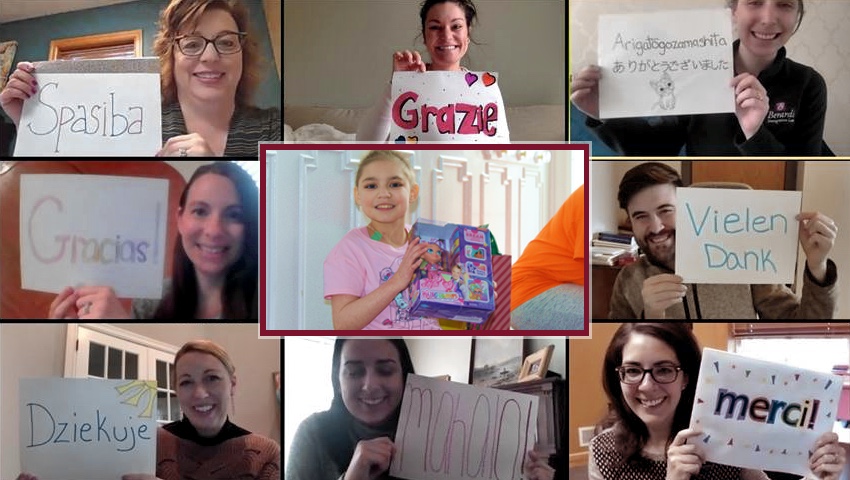 Berardi Supports Alicia at Ronald McDonald House
We very much appreciate our clients, and in honor of your support of Berardi Immigration Law during the COVID-19 crisis, we have donated meals and toys to our friend, Alicia, who is staying at the Ronald McDonald House of Western New York. Alicia is nine years old and has been staying at RMH since October. She recently received a week of chemotherapy treatment and then underwent a bone marrow transplant. She is now recovering, but has had some setbacks.
We are so happy we were able to brighten Alicia's day. We also enjoy helping our amazing clients – we appreciate your support and we cannot wait for the border to open again.
The Ronald McDonald House is an incredible foundation that provides resources and a safe, loving environment that feels like home for families with sick children in local hospitals. With locations that can be found all over the world, the Ronald McDonald House helps millions of families at a time. During such uncertain times, it is important not to forget about those that need us most and step up to help them now, more than ever.
If you would like to make a donation to Ronald McDonald House, please click here. We can all get through this TOGETHER!