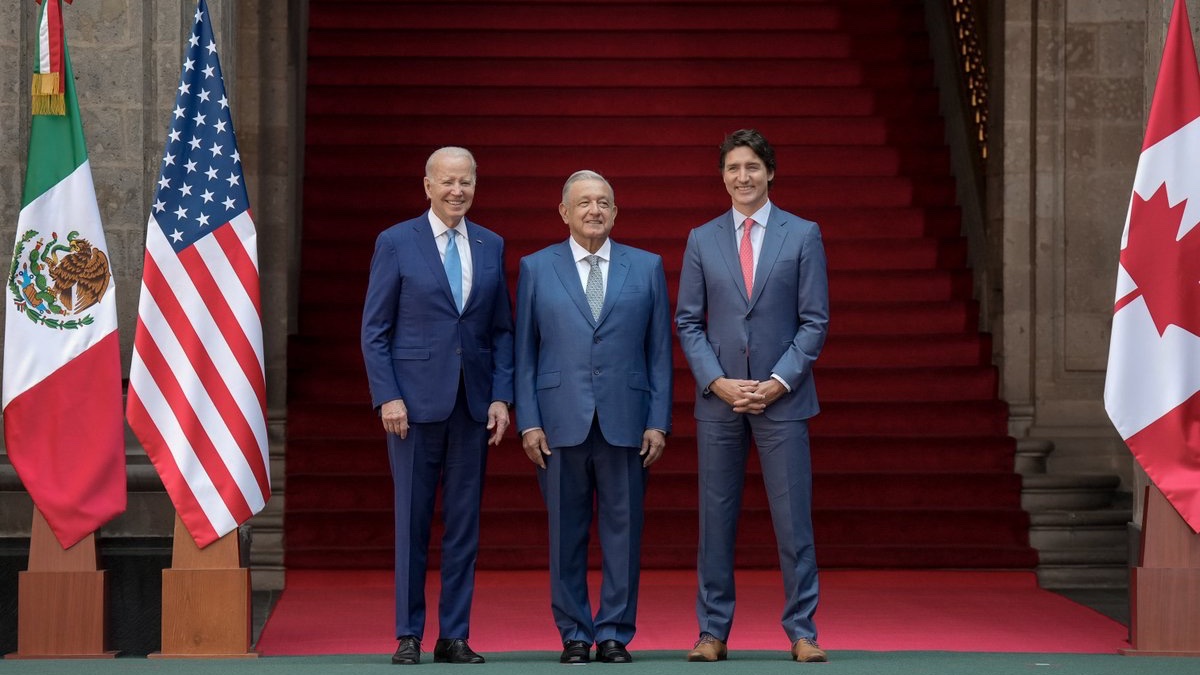 Biden at the North American Leaders' Summit
On January 10, 2023, President Joe Biden, Mexican President Andrés Manuel López Obrador, and Canadian Prime Minister Justin Trudeau met for the annual North American Leaders' Summit. A prominent part of their discussion was about border security and the influx of migrants at the United States-Mexico border.
The number of migrants crossing the United States-Mexico border has risen dramatically during Biden's first two years in office. Last year alone, authorities report there were more than 2.38 million stops at the border, with El Paso being one of the busiest entry points. That's the first time the number has ever topped 2 million. After long discussions, the leaders agreed to establish measures to curb illegal border crossings:
First, the United States agreed to send 30,000 migrants per month from Cuba, Nicaragua, Haiti, and Venezuela back across the border from among those who entered the United States illegally. In return, 30,000 people per month from those four nations who get sponsors, background checks, and airline flights to the United States will be able to work legally in the country for two years.
Second, they agreed to create a website to give migrants streamlined access to legal pathways. This will give potential migrants the information they need to come to Mexico, Canada, and the United States lawfully and without relying on smugglers. Third, they agreed to partner up on a new center in southern Mexico with strong private sector support.
Finally, they agreed to increase information sharing on the binational Seasonal Agricultural Workers Program in order to enhance labor rights. 
If you have any immigration questions. Be sure to contact our office today to set up a consultation with one of our attorneys. We're here to help!