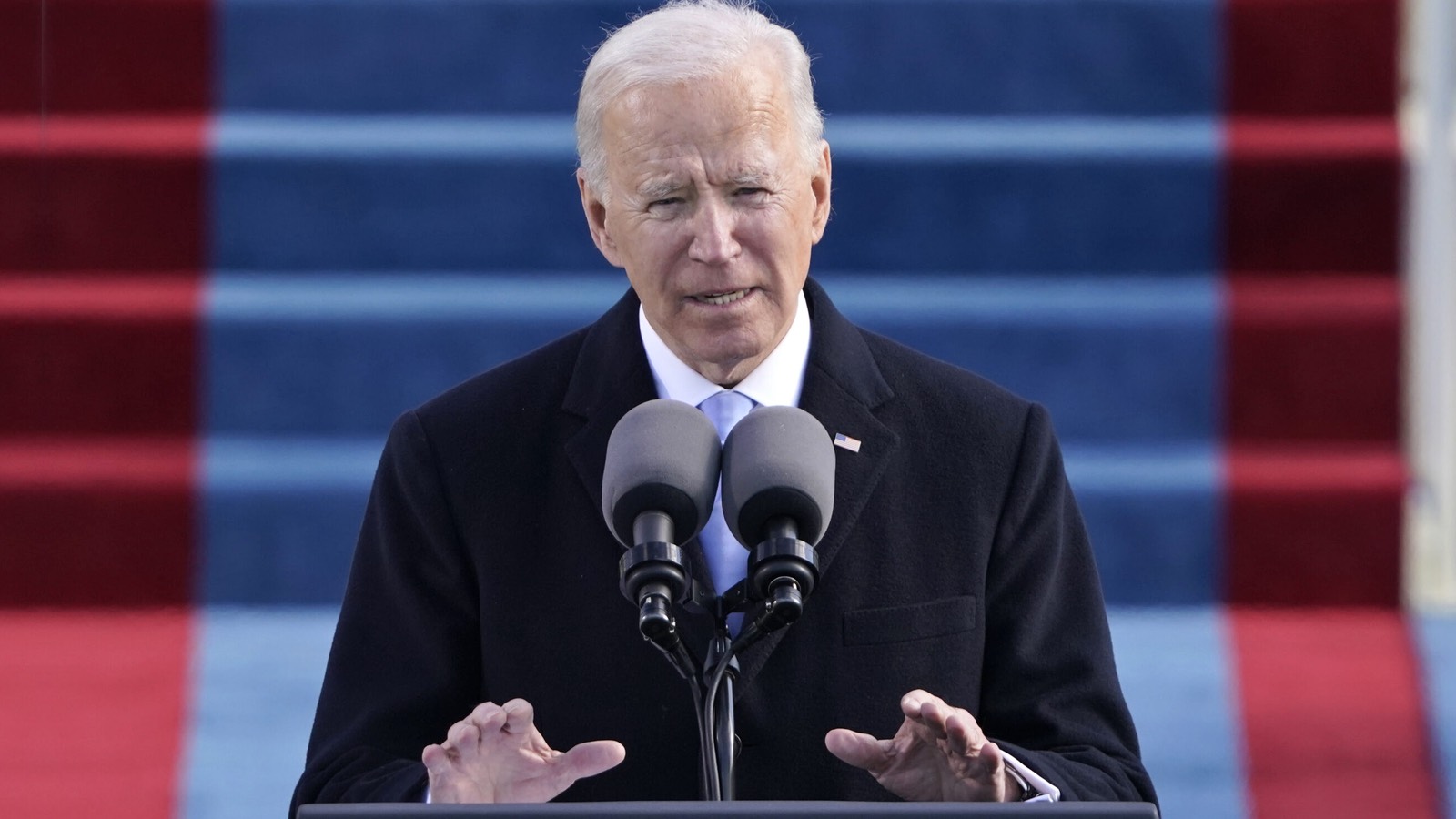 Breakdown of Biden's Immigration Bill to Congress
Biden's comprehensive immigration bill—known as the U.S. Citizenship Act of 2021—was formally introduced in the House on February 18, 2021, by Representative Linda Sanchez (D-Calif) and in the Senate on February 22, 2021, by Senator Bob Menendez (D-N.J.). The bill calls for broad immigration reform, including an eight-year pathway to citizenship for 11 million undocumented immigrants, an increase in the number of available visas, and greater protections for participants of the Deferred Action for Childhood Arrivals (DACA) program, known as "Dreamers." According to White House officials, the expansive bill was designed to "[establish] a new system to responsibly manage and secure our order, keep our families and communities safe, and better manage migration across the Hemisphere."
Highlights of Biden's Immigration Bill
An 8-year pathway to citizenship for over 11 million undocumented immigrants living in the U.S. If passed, the legislation will allow eligible individuals to gain temporary status for five years, apply for a green card, and then undergo 3 more years of processing to get citizenship.
DACA participants, known as "Dreamers", and people with Temporary Protected Status would be permitted to immediately apply for a green card if they meet specific requirements. Eligible individuals will then be afforded a 3-year path to citizenship.
An increase in the number of diversity visas, which are awarded at random through a lottery system, from 55,000 to 80,000.
Elimination of the so-called "3- and 10-year bars" on people who are deported from the U.S. for unlawful presence.
An increase in the number of employment-based green cards available each year from 140,000 to 170,000, as well as any left-over visas from fiscal years 1992 through 2020.
The elimination of per country caps beginning fiscal year 2022.
A pilot program for regional economic development that would allow for an additional 10,000 immigrants per year based on localized economic development strategies.
Employment authorization for all H-4 spouses and children under 21.
Exemptions for F-1 students at institutions of higher education from dual intent restrictions.
Replacement of the word "alien" with "noncitizen" in U.S. immigration laws.
What does this mean for U.S. Immigration Law?
If passed, Biden's immigration bill would implement some of the most substantial and far-reaching changes to our U.S. immigration system since the passage of the Immigration and Nationality Act (INA) in 1965. The likelihood, however, of this bill passing through Congress in one piece are bleak. The Bill is expected to be challenged on several fronts by the Republicans, and the Democrats have only a narrow majority in both chambers.
Biden's bill therefore faces an uphill battle in Congress, and it is likely it will need to be broken up and passed in piecemeal to have any real effect. Many speculate that Biden, a former U.S. Senator, never expected this sweeping bill to pass in full. Instead, many believe it was unveiled in the outset of his term to spark long overdue conversations on the state of the U.S. immigration system. Negotiations in Congress may therefore lead to a significantly different outcome than what was initially proposed, with certain components of the bill prioritized and passed in smaller bills. Notably, many anticipate that the renewed conversations surrounding Biden's bill will spur new legislation protecting Dreamers. As this type of legislation reportedly gained support from a handful of Republicans last Congress, the chances of a "Dreamer's bill" being passed are better than ever before.
No final decisions regarding Biden's comprehensive immigration bill have been made, but our team at Berardi Immigration Law will keep an eye out for more important updates!