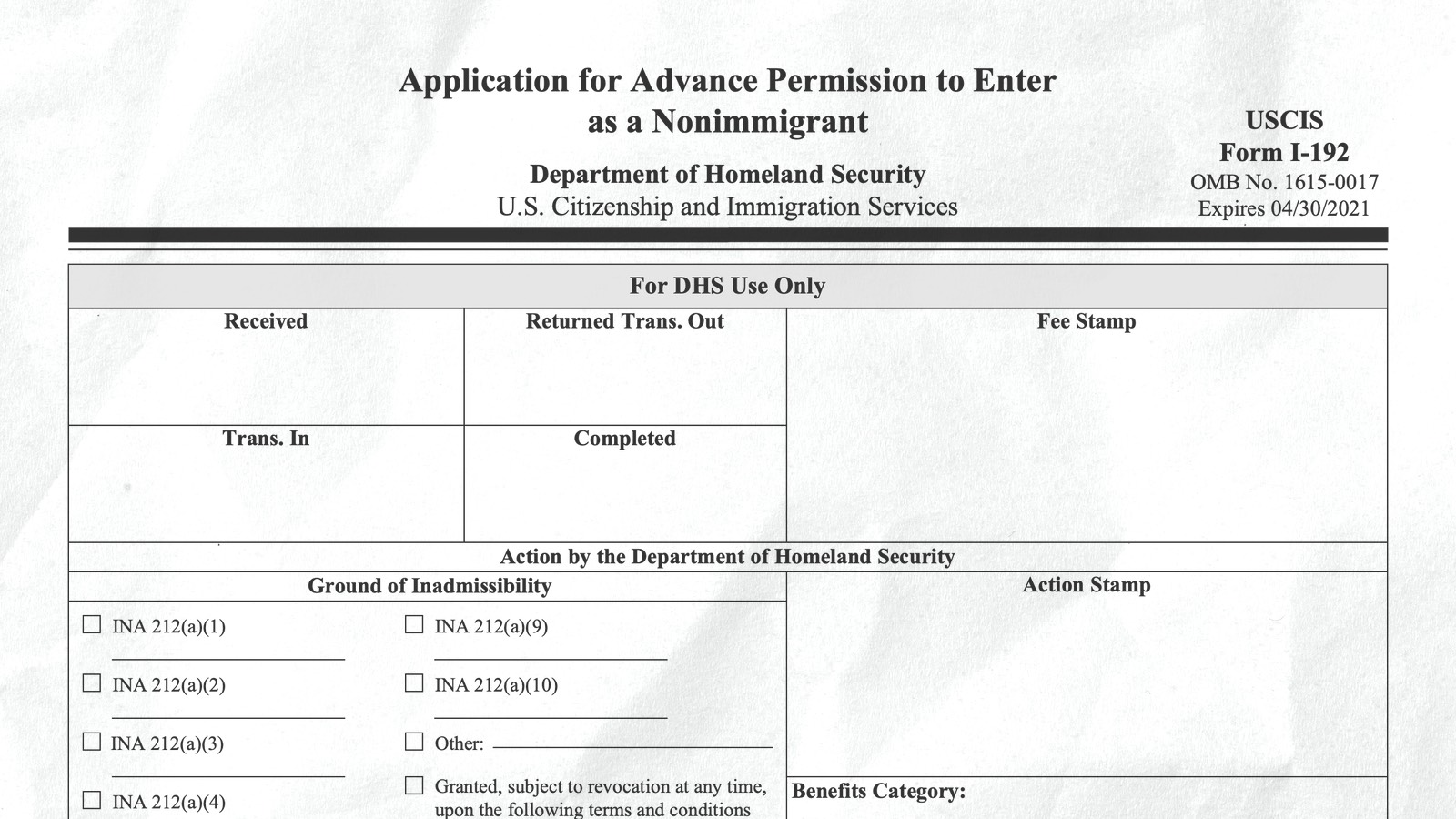 COVID-19 & Its Impact On Nonimmigrant Waiver Applications
Form I-192 allows inadmissible nonimmigrant aliens to apply for advance permission to temporarily enter the United States. Due to COVID-19 restrictions and the Canadian Border closing, Customs and Border Protection (CBP) has stopped accepting waiver applications and is not processing I-192 biometrics for e-SAFE pending applications. 
Originally, the I-192 filing fee was supposed to increase from $585 to $1,400 on October 2, but the increase has been temporarily enjoined. Instead, I-192 applications are being accepted in e-SAFE at the lower filing fee but applicants should not expect that they will be processed by the Admissibility Review Office (ARO).
In anticipation of the fee increase, many people filed I-192s through the e-SAFE system prior to October 2, resulting in a large number of pending applications. Typically, an applicant receives a notification that the application will be deemed "abandoned" if biometrics are not completed within 45 days. It is rumored that ARO has stopped processing applications and that this 45-day rule has been suspended. Members of the American Immigration Lawyers Association (AILA) have stated that applications pending longer than 45 days have not been terminated within the ARO system. Thus, although CBP is not conducting biometrics, the ARO does not appear to be terminating cases for failure to do them within 45 days.
CBP Officers at the Peace Bridge have expressed concern about being inundated with waiver applicants when the borders open. People may have to be turned away if the point of entry is not properly staffed to handle the number of biometrics applicants. Applicants should therefore be prepared for delays due to workforce issues when biometrics resume.
Furthermore, only designated land port of entries will conduct biometrics when they do resume. CBP announced over the summer that biometrics will no longer be handled at Pearson Airport. Here is a link to the e-SAFE home page for designated ports of entry for biometrics.
As of now, there is no date specified for when these restrictions will be lifted as they are tied to the Canadian Border closing. In the meantime, the Berardi Team will keep an eye out for more information!
Published 29 October 2020