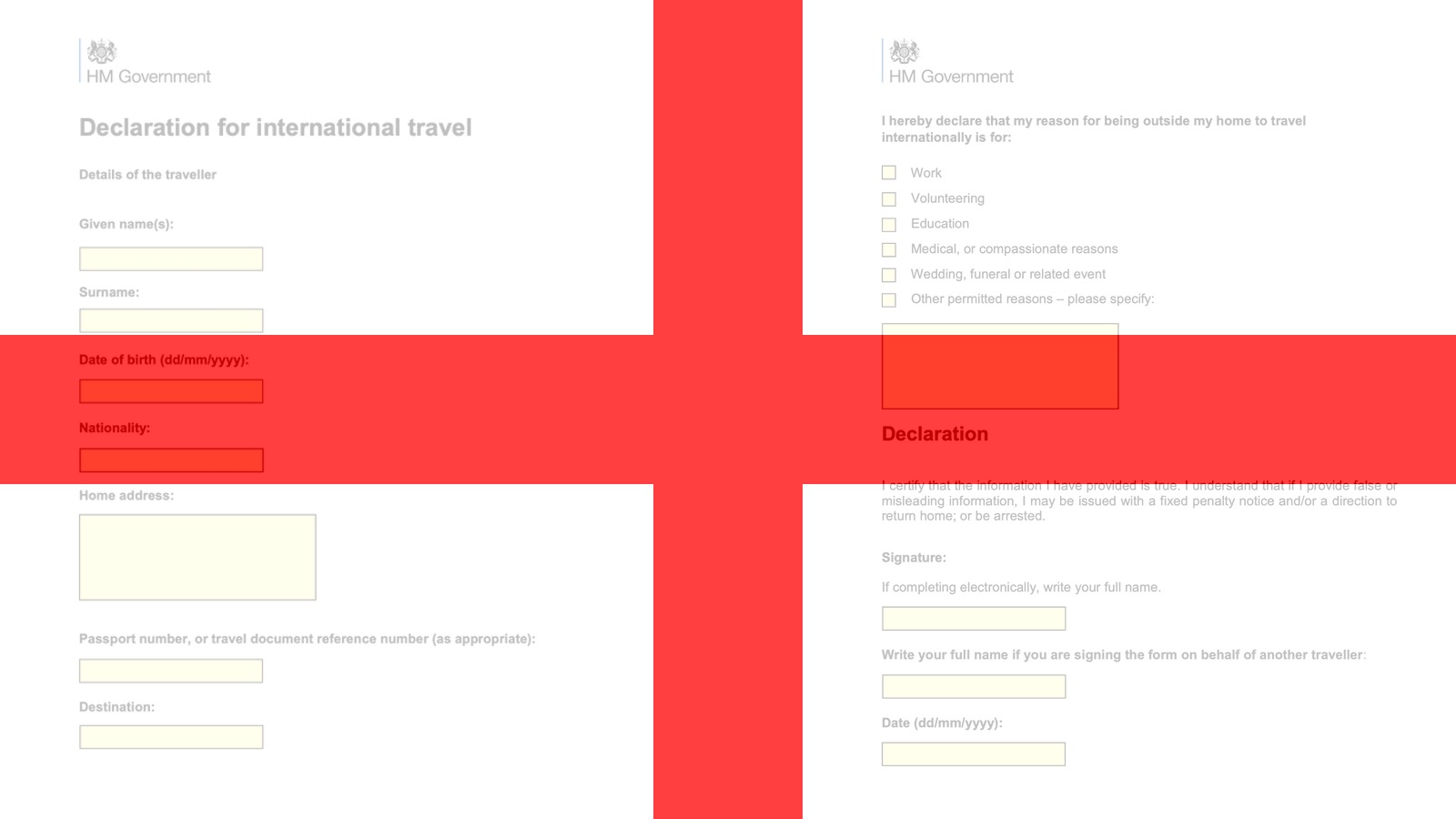 COVID-19 Update: UK Government requires all persons leaving England to complete a travel declaration form
On March 12, 2021, the UK Government announced that it will be requiring all persons traveling outside the UK from England to complete a travel declaration form stating their reason for travel abroad. It is now considered a criminal offense for any traveler in the UK to enter a port of departure to travel internationally without a completed form, and any violators could be subject to hefty fines.
The purpose of this travel form is to show that the traveler has a legally permitted reason to travel abroad from England while stay-at-home restrictions are in place. Permitted reasons for international travel currently include:
Work;
Volunteering (where it is not reasonably possible to volunteer from home);
Education;
Medical or compassionate grounds;
Weddings, funerals, and related events;
To fulfil legal obligations;
To carry out activities related to buying, selling, letting or renting a residential property;
To exercise custody rights recognized by a court decision; or
Pursuant to an order to present oneself to a judicial or administrative authority.
If individuals try to travel abroad without a legally permitted reason, they could be subject to additional fines for breaching the stay-at-home requirements. Travelers are encouraged to bring evidence in support of their reason for travel, such as letters from relevant employers or organizations.
Those traveling within the UK, to Ireland, the Channel Islands, or the Isle of Man are not required to complete the travel declaration form. Individuals also do not need to complete the form if they are under the age of 18 or if they lack capacity to complete the form. If a responsible adult is traveling with any such persons, they should complete a separate copy of the form on their behalf.
The travel declaration form can be found on the UK Government website and should be downloaded and signed before travel. Any outbound travelers who do not have a valid form with them at their port of departure should be prepared to be denied access to their booked service.
Berardi Immigration Law is committed to providing our clients with the most up to date immigration news. Be sure to subscribe to our blog and follow our social media accounts for more important updates!