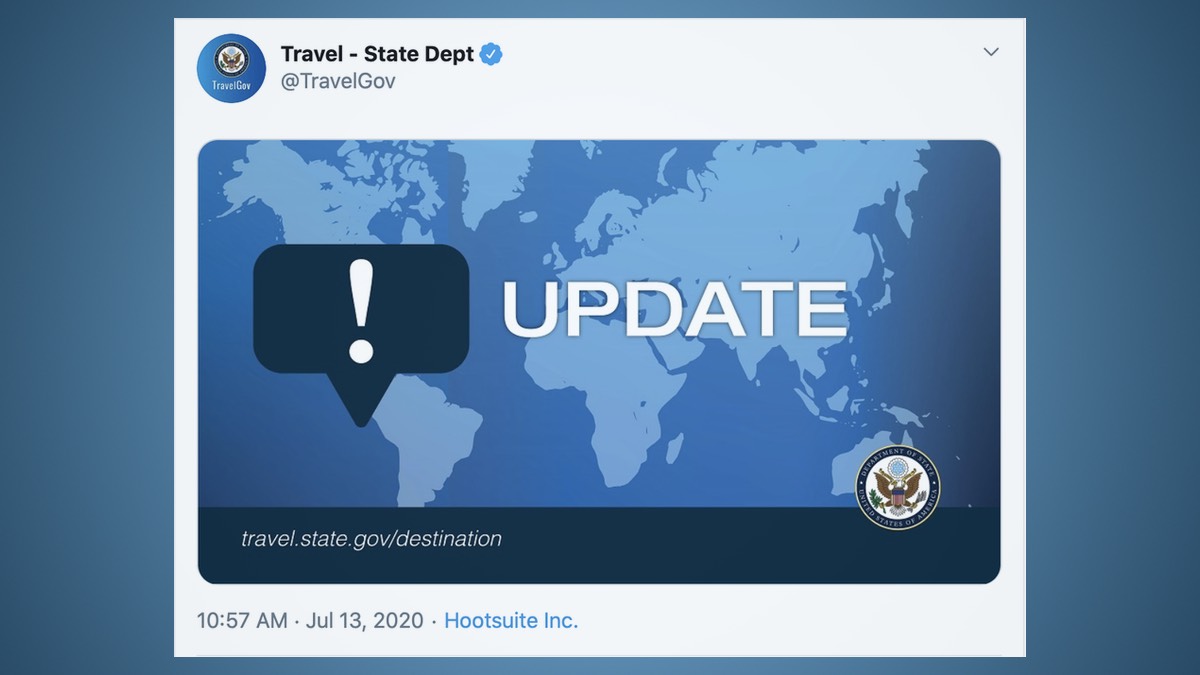 Department of State Confirms Phased Resumption of Visa Services via Tweet
In a mid-morning tweet posted on July 13, @Travel-Gov (Official Twitter for U.S. Department of State Bureau of Consular Affairs) confirmed the following: "US embassies and consulates are beginning the phased resumption of routine visa services. The dates for each embassy or consulate will depend on local conditions. We are unable to provide details for each location. Please monitor the embassy or consulate website for updates."
There has been no official announcement on the Department of State website or through other official channels as of the posting time of this update.
While little detail is available, we do stress that consulates and embassies will not resume routine visa services at the same time. Countries where the COVID-19 pandemic is not yet under control will only reopen when it is deemed safe to do so.
What's next?
Visa applicants should attempt to schedule their nonimmigrant visa appointments as soon as calendars are opened.
Be prepared for potentially long processing and wait times due to case backlog.
Understand that your visa appointment may still be rescheduled by the embassy with little or no warning, as conditions related to COVID-19 continue to evolve. Make sure you provide up to date and accurate contact information.
The visa appointment should be re-scheduled at no additional cost and your submitted DS-160 form is valid for one year.
Even if you are issued a visa, travel to your destination country may remain limited or quarantine restrictions may remain in place upon your arrival. The Department of State has a webpage providing COVID-19 Country Specific Information.
Travel restrictions, embassy/consulate closures, and health restrictions are being updated by governments on a regular basis. If international travel is required, confirm required documentation and information for each country before departure. Remain flexible and be prepared for delays.
Embassies and consulates continue to grant emergency visa appointments if an applicant qualifies under one of the exceptions listed in the executive orders or if you qualify for a waiver. Waivers are typically issued for emergency situations or for individuals who are required to return to the United States for essential purposes.
Department of State is the primary decision maker on whether someone qualifies for an exception or a waiver. Decisions are granted or denied at the discretion of the consular officer at the visa appointment.
If you need help scheduling your visa appointment at an embassy or consulate abroad, Berardi Immigration Law has you covered. Our Universal Visa Services team stands ready to assist with the most up-to-date information available. Contact Berardi Immigration Law to schedule a consultation.