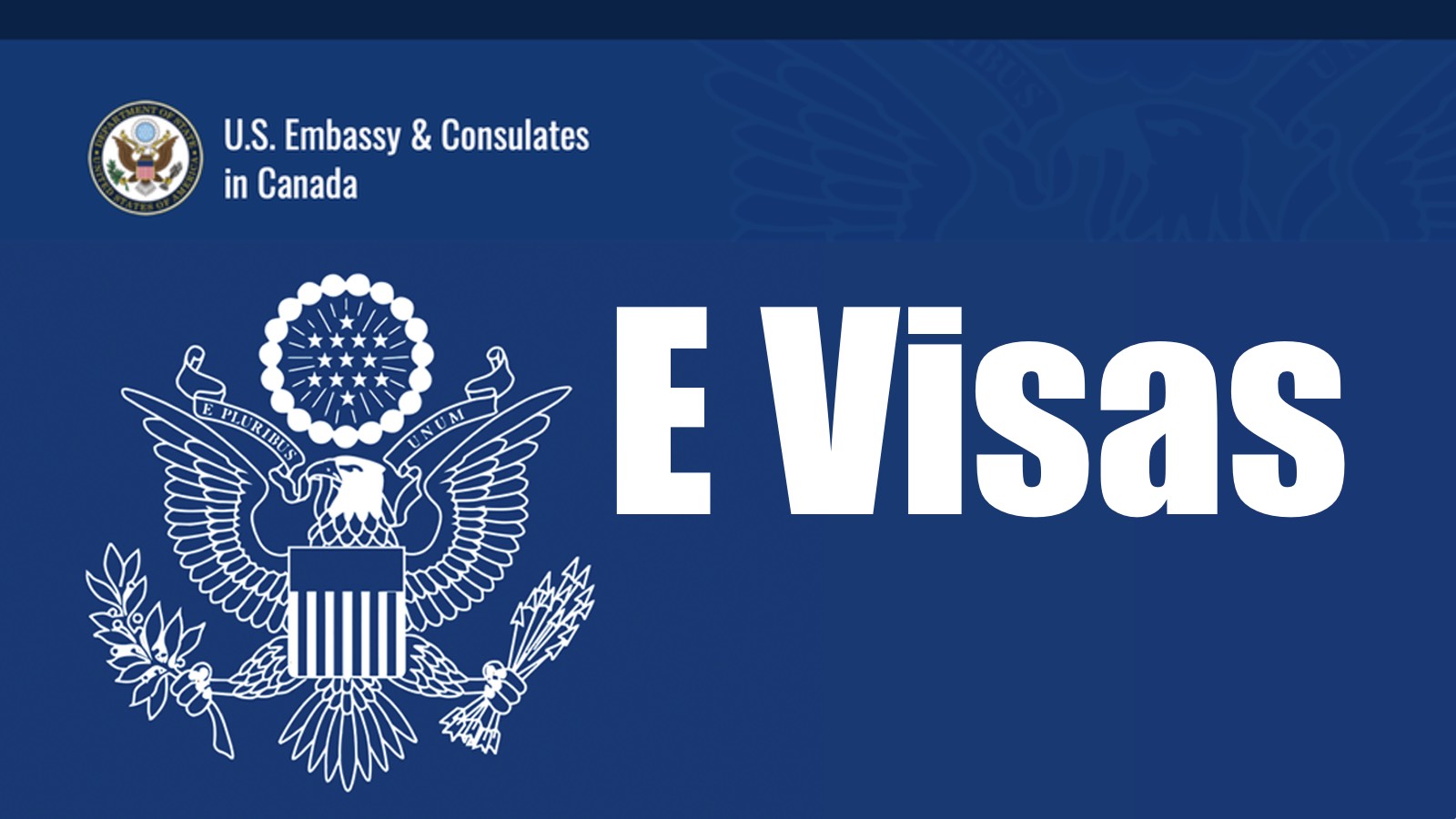 E Visa Updates from the U.S. Consulate in Toronto
The U.S. Consulate in Toronto recently held a Zoom video conference to address recent changes and updates to the processing of E visas. The E visa category includes treaty traders and investors who come to the U.S. under a treaty of commerce and navigation between the U.S. and the country of which they are a citizen or national.
What is the scheduling system like for E visas?
The Consulate has rolled out a new internal scheduling system.
Applicants will receive an email advising them to make an appointment. Applicants should not be alarmed if the email subject line seems strange as the Consulate is still working out the kinks in the new scheduling system.
Expedite requests are presently only being granted to emergency and mission critical submissions.
Available appointments are being added with very little notice, so it is important for applicants to frequently check the schedule
What can I expect at the Consulate when applying for an E visa?
Appointment times will run from 8:00 AM to 2:30 PM
The Consulate is dedicating certain days of the week to handle E visa applications exclusively
Applicants age two and over must wear a mask. Entry will not be permitted to anyone not wearing a mask.
The Consulate will not provide masks
Minors under 14 years of age do not need to attend the appointment and are discouraged from doing so
Canada's 14-day quarantine rule cannot be broken to attend an appointment at the Consulate
The Consulate is still working with limited staff
What are the current processing times?
The Consulate is presently working through a five-month backlog of cases
Cases were reviewed during the last five months even given the Consulate's closure. The Consulate keeps a database of these reviewed cases.
The Consulate is currently focusing on requests for further additional information as the Consulate is implementing a more robust Request for Evidence (RFE) program
Toronto will have very few registered case appointments as they are focusing on new and renewal cases.
Third country nationals must apply in Toronto.
New and renewal E visa cases must be processed in Toronto
Will any interviews be waived?
The Consulate is presently developing an interview waiver process for E visas
The Consulate plans to roll this out in fall 2020
The interview waiver process will be open to Canadian citizens and residents who have been present in Canada for the past six months
If you have questions on applying for an E visa at the U.S. Consulate in Toronto be sure to contact Berardi Immigration Law to speak to one of our attorneys today!