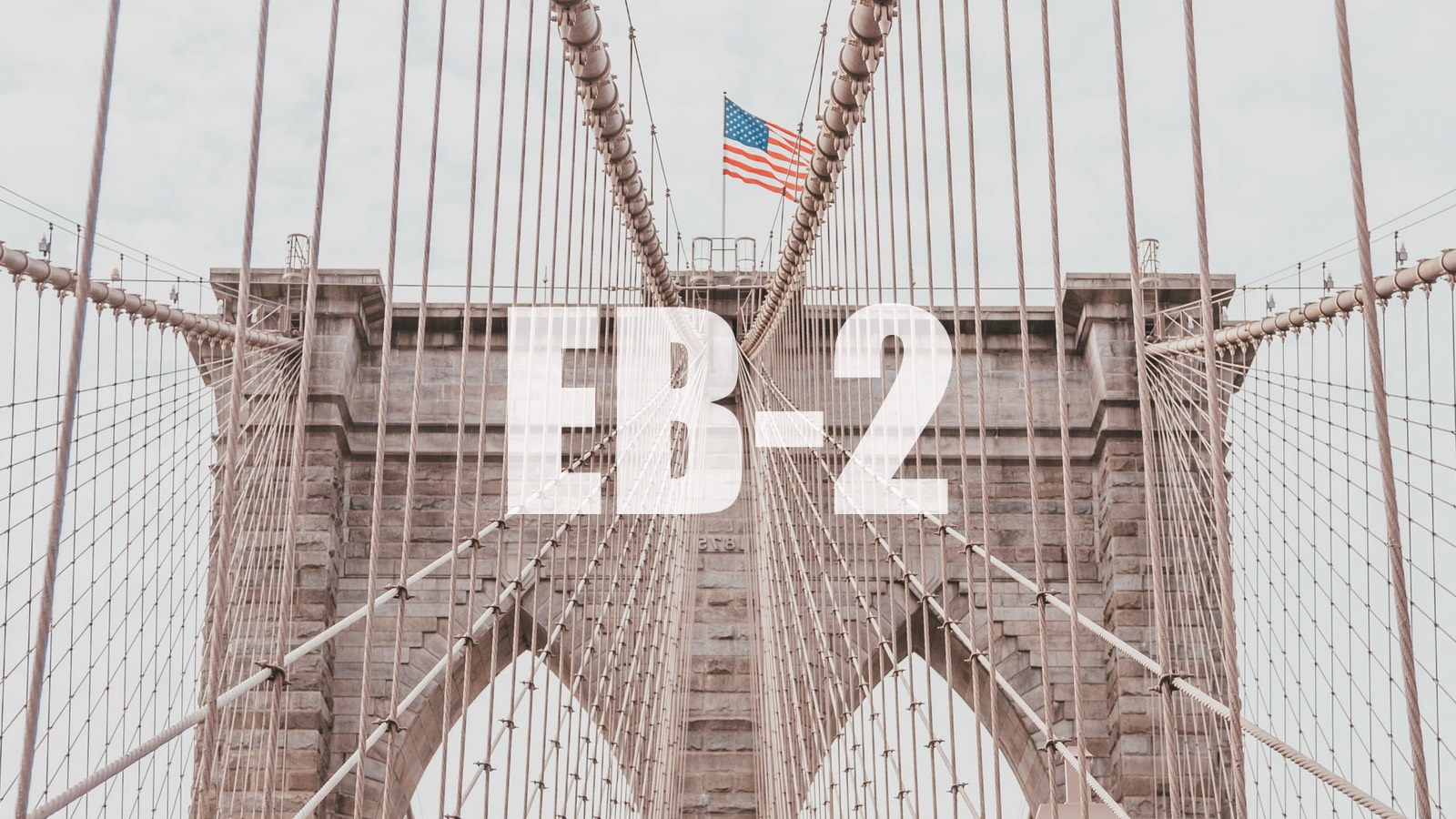 EB-2 National Interest Waiver Green Cards
The employment-based second preference immigrant visa (EB-2) is reserved for individuals holding advanced degrees or for those who possess exceptional ability. Generally, EB-2 petitions must be accompanied by an approved labor certification from the Department of Labor. That lengthy process, however, can be waived by requesting a National Interest Waiver (NIW). A NIW permits an individual who qualifies under either EB-2 sub-categories (advanced degree or exceptional ability) to self-petition for a green card without having to test the labor market if they can prove that waiving the requirement to test the labor market is in the national interest.
Legal Requirements
To be eligible for a National Interest Waiver, you must first qualify for the EB-2 category either by having an advanced degree or by demonstrating "exceptional ability."
To fit the advanced-degree requirement, individuals need to possess a Master's, Ph.D., or other post-baccalaureate degree (or a Bachelor's degree and five years of experience).
Alternatively, to qualify under the "exceptional ability" prong, an individual would need to assemble extensive documents showing that he or she satisfies at least three of the following:
An official academic record showing that you have a degree, diploma, certificate, or similar award from a college, university, school, or other institution of learning relating to your area of exceptional ability.
Letters documenting at least ten years of full-time experience in your occupation.
A license to practice your profession or certification for your profession or occupation.
Evidence that you have commanded a salary or other remuneration for services that demonstrates your exceptional ability.
Membership in one or more professional associations, usually ones that require achievement in order to be a member.
Recognition for your achievements and significant contributions to your industry or fieldby your peers, government entities, or professional or business organizations.
"National Interest" Criteria
Individuals submitting National Interest Waiver petitions must be prepared to show the following items:
The proposed endeavor has both substantial merit and national importance.
The individual is well-positioned to advance the proposed endeavor.
It would be beneficial to the United States to waive the requirements of a job offer, and thus the labor certification.
An endeavor's merit can be demonstrated in a range of areas, including business, entrepreneurialism, science, technology, culture, health, or education. Further, an individual seeking the EB-2 NIW standard must show that his/her qualifications are significant enough to prove "prospective national benefit." The government will look to publication and citation records, letters of recommendation, evidence of government funding/grants, membership in esteemed associations, awards, published materials about the applicant, patents/contracts/ licenses/technology transfers, or any other evidence showing the individual's expertise.
Note for Physicians
A Physician NIW, on the other hand, is a variation of the NIW available only to certain medical professionals. USCIS may grant a NIW to a physician who agrees to work for a period of time (generally five years) in a designated underserved area. To qualify, a physician must:
Agree to work full-time in a clinical practice;
Work in a primary care (such as a general practitioner, family practice practitioner, general internist, pediatrician, obstetrician/gynecologist, or psychiatrist) or be a specialty physician;
Serve either in a Health Professional Shortage Area (HPSA), Mental Health ProfessionalArea (MHPSA – for psychiatrists only), a Medically Underserved Area (MUA) or aVeterans Affairs facility, or for specialists in a Physician Scarcity Area (PSA); and
Obtain a statement from a federal agency or a state department of health that has knowledge of the physician's qualifications and that states the physician's work is in the public interest.
Under this framework, the physician and his/her family cannot be issued green cards until the five-year service period has expired.
Alternatively, a physician may opt to apply for a National Interest Waiver under the "Exceptional Ability" prong and avoid the requirements above.
Application Process + Cost
A Form I-140 Immigrant Petition is mailed to US Citizenship and Immigration Services (USCIS) via regular processing. It is expected that the premium processing service will be available for this category soon. An individual can concurrently file the I-140 petition with a Form I-485 Adjustment of Status so long as there is not a backlog in visa issuance for individuals born in their country. Several individuals choose to file the petition and application consecutively to ensure that the Form I-140 petition is approved before submitting filing fees for the Adjustment of Status. USCIS charges $700 to process the Form I-140 Immigrant Petition and $1225 for the Adjustment of Status.