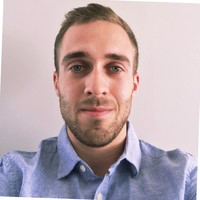 Featured Client of the Month: Zachary Landon and Fulcrum Construction
Berardi Immigration Law recently helped Zachary Landon successfully apply for and obtain TN work authorization in order to work for Fulcrum Construction in the United States. Zachary reached out to Berardi Immigration Law after he was offered employment as a Construction Engineering Technician (Project Engineer) at Fulcrum.
Fulcrum Construction was founded in 2003 and is a nationwide retail commercial construction firm. Their expertise is ground-up store construction, open store remodels and tenant improvements. Fulcrum has successfully completed over 1,500 projects. Fulcrum Construction is a versatile company and has completed major projects for well-known retailers such as Best Buy, Starbucks, Target and Walmart, in addition to smaller projects.
In order to be able to take advantage of this incredible career opportunity with Fulcrum, Zachary needed work authorization in the U.S. Before deciding to work with Berardi Immigration Law, Zachary faced some major challenges in trying to obtain status. He originally looked into applying for TN status on his own, but decided to work with Berardi Immigration Law once he realized how complicated and nuanced the process was. Zachary was relieved to have the assistance of our attorneys' immigration expertise: "It was a great feeling when I found out Berardi Immigration Law was going to assist in this endeavor of mine for working in the USA." 
Our attorneys determined TN work authorization was the best option for Zachary, as a result of his Canadian citizenship and educational achievements. Zachary was thrilled that he only needed to submit a few documents, and Berardi Immigration Law would take care of the rest. He says, "The entire process was effortless from my end. It didn't require much more from me than submitting a few simple documents, to which Berardi Immigration Law was able to put together a professional package." 
Zachary's TN application was approved this June for the full three-year period requested. Zachary is now temporarily living in the United States and enjoying his career at Fulcrum Construction. He is looking forward to continuing to advance his career by adopting U.S. industry practices. We wish both Zachary and Fulcrum Construction the best and are happy we could assist!
If you are interested in applying for TN status or have questions, be sure to contact Berardi Immigration Law today!