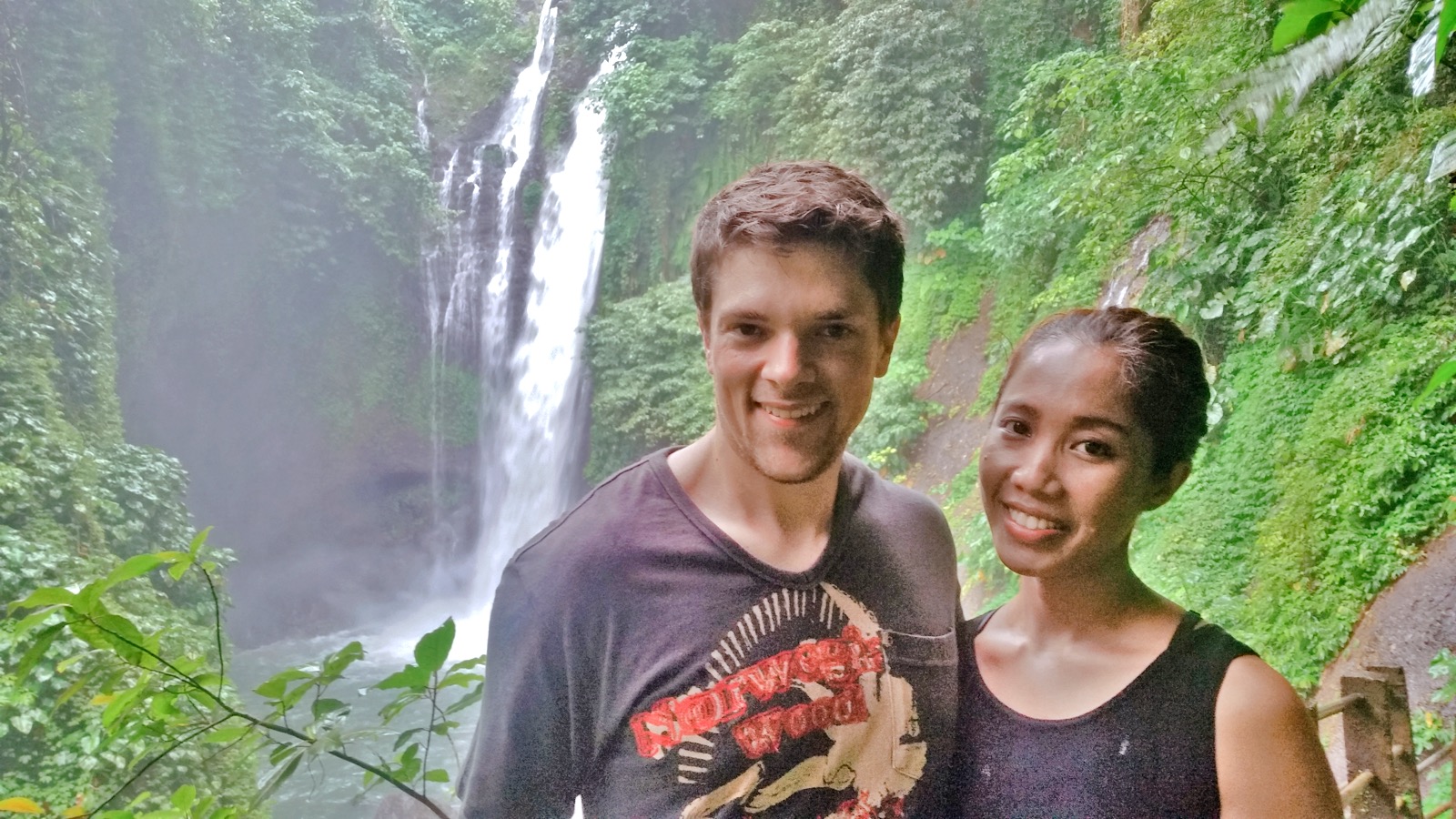 Featured Clients of the Month: Ted & Austhin
Congratulations to our clients, Ted and Austhin, who recently completed the marriage-based green card process and were successfully approved! Ted is a U.S. citizen and Austhin is a citizen of Indonesia. Austhin recently received her ten-year green card with the help of our firm after filing an approved Form I-130 and attending an immigrant visa interview in Jakarta, Indonesia with the U.S. Embassy.
Ted met his wife, Austhin, in Jakarta where he was volunteering as an English instructor in 2012. Austhin was a teacher at the local school. The two immediately hit it off and began dating. However, Ted had to return to the U.S. in August of 2012 in order to continue pursuing his graduate degree. In the meantime, Ted and Austhin had a long-distance relationship and continued to keep in touch.
Upon completion of his degree in the U.S., Ted moved to Indonesia to be with Austhin. The couple enjoyed their life together in Indonesia until Austhin was granted a scholarship at Northern Arizona University. Austhin went to study in Arizona while Ted accepted a job in Cincinnati, but the couple continued their long-distance relationship in the meantime. In 2017, Ted and Austhin decided they could not be without each other any longer and they tied the knot. Their wedding was in Indonesia, where they continued to live and teach thereafter.
Last year, the couple contacted Berardi Immigration Law to help Austhin obtain a green card so that they could move back to the United States to enjoy married life together. The couple was concerned about the process and communication logistics since they were residing in Indonesia, but our experienced team of immigration lawyers and staff made their process painless. Ted stated, "We felt your firm helped to vastly reduce the anxiety of the entire process and allowed us to sleep easy." The couple was grateful for our prompt responses and detailed explanations. Our team was there each step of the way.
Applying for a marriage-based green card, especially from abroad, can be a very stressful process. Clients want to work with a team they trust. Berardi Immigration Law is proud to have that trust with our clients, something that Austhin and Ted can attest to, "Berardi was very responsive to our questions and answered them promptly. We felt comfortable to share any questions or concerns with team."
Last month, Austhin entered the United States as a Legal Permanent Resident and the couple is delighted to begin this new chapter of their lives. "We're excited to be able to start a family and finally be able to have a permanent place to live," says Ted, and Berardi Immigration Law team wishes them all the best!
If you are interested in applying for a green card, or if you have any questions or concerns about green cards, please do not hesitate to contact Berardi Immigration Law to schedule a consultation with one of our attorneys today!
Published 16 July 2020