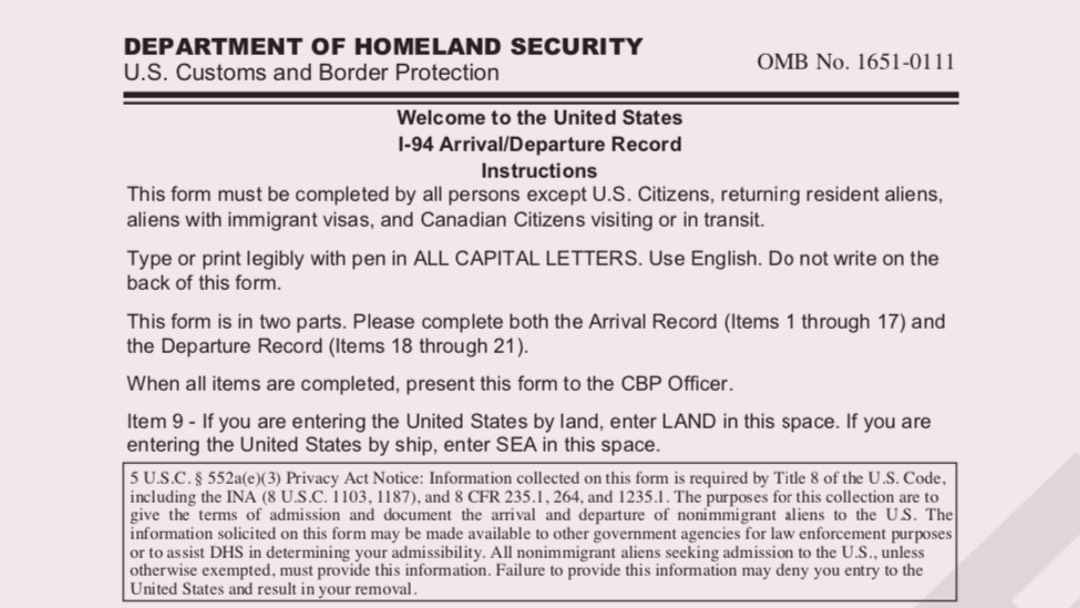 I-94 Record Goes Alphanumeric
The I-94 is the Arrival/Departure Record Card that the United States government uses to keep track of the arrivals and departures of foreign nationals. Beginning May 2019, CBP is no longer using the 11-digit long number for the I-94 and is instead switching to alphanumeric I-94 numbers. The number will remain 11 characters, but will follow the format of 9 digits, followed by a letter in the 10thposition, and a digit in the 11thposition.
Foreign visitors no longer need to complete the paper I-94 Arrival/Departure Record or I-94W Nonimmigrant Visa Waiver Arrival/Departure Record. The CBP arrival/departure record can be accessed and retrieved online through the CBP.gov website. A paper form I-94 will still be issued at land border ports of entry. All paper I-94 forms must be surrendered upon departure. For automatic I-94 forms, CBP will record the departure electronically.
If you are coming to the United States and have questions about the electronic I-94 form, be sure to contact our office to schedule a consultation with one of our attorneys today!