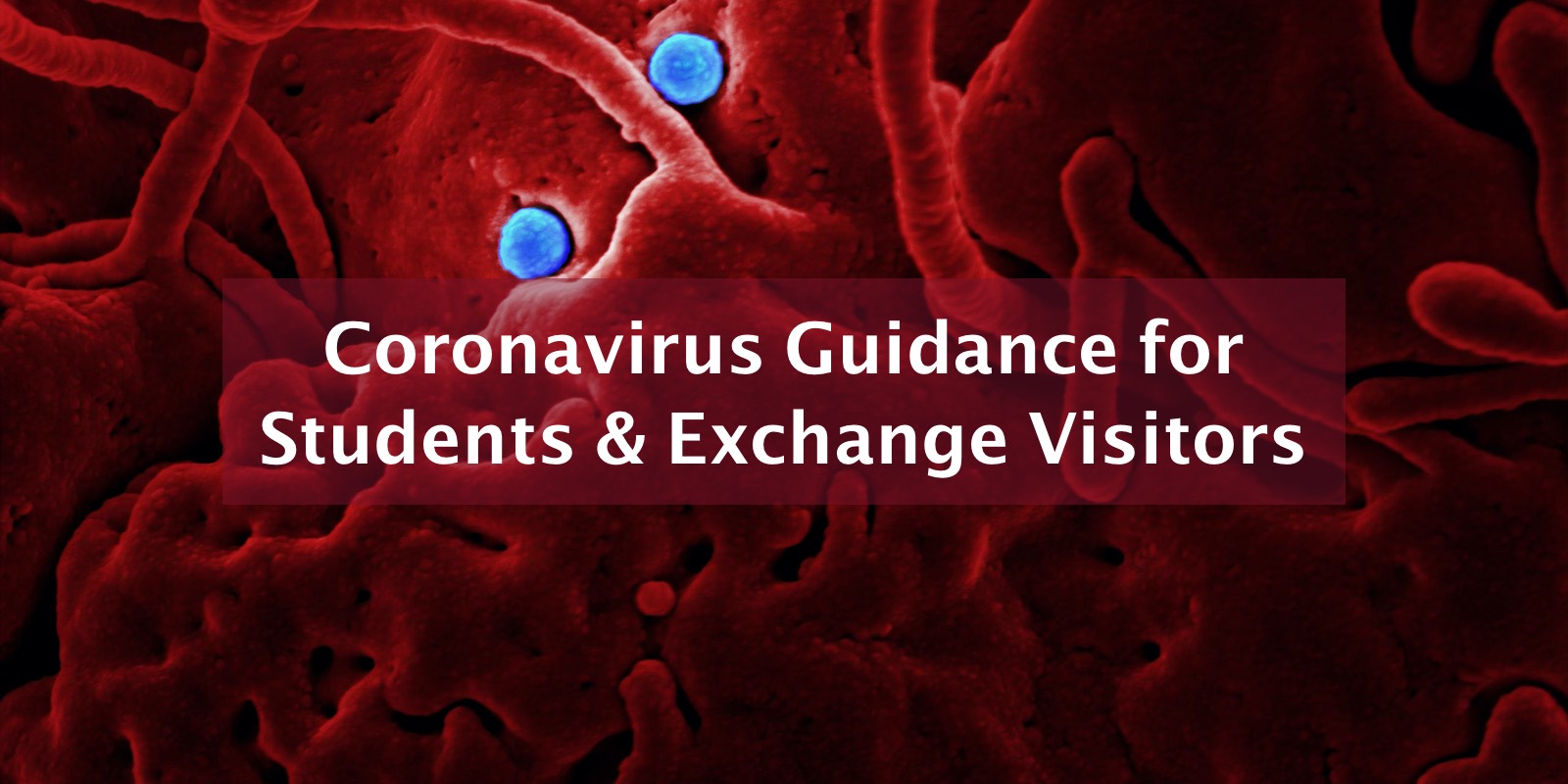 ICE Releases Coronavirus Guidance for Student & Exchange Visitors
This morning U.S. Immigration and Customs Enforcement issued guidance for all student and exchange visitors surrounding the recent developments of the coronavirus or COVID-19. ICE has stated that the Student and Exchange Visitor Program (SEVP) is focused on ensuring that the nonimmigrant students presently in the U.S. are able to continue their full course of study as required by federal regulations. SEVP will be flexible with temporary adaptations, but students and schools should document any decisions made.
The ICE guidance is as follows:
Guidance for Students 
Maintain status. It is important that F and M students maintain their nonimmigrant student status, even during emergency events. This means F and M students must continue to take all the necessary actions to remain in status, to the extent possible under the circumstances, and communicate with their designated school official (DSO) about the emergency plans on their campus, including any changes to their address.
Work with employers to maintain practical training agreements. Changes to workplace requirements may impact nonimmigrant students engaging in practical training. SEVP encourages such students to consult with their employer to seek alternative ways to maintain training agreements, such as teleworking or other arrangements.
Be cautious traveling. Refer to guidance from the CDC, U.S. Department of State, and the U.S. Department of Homeland Security (DHS) for specific port-of-entry screening processes, as well as any travel restrictions.
Guidance for Schools
Report procedural changes to SEVP within 10 business days of the change. If your school plans to provide online instruction or instruction at an alternate physical location, please see Coronavirus Disease 2019 (COVID-19) and Potential Procedural Adaptations for F and M nonimmigrant students for a reporting template as well as instructions for when and how to report changes to SEVP.
Follow the appropriate steps for managing F and M student records. Refer to the instructions for managing student records of F and M students impacted by COVID-19. Please make sure all information in SEVIS is up to date, including addresses.
If you have questions on how coronavirus may impact your status in the United States, be sure to contact Berardi Immigration Law today!