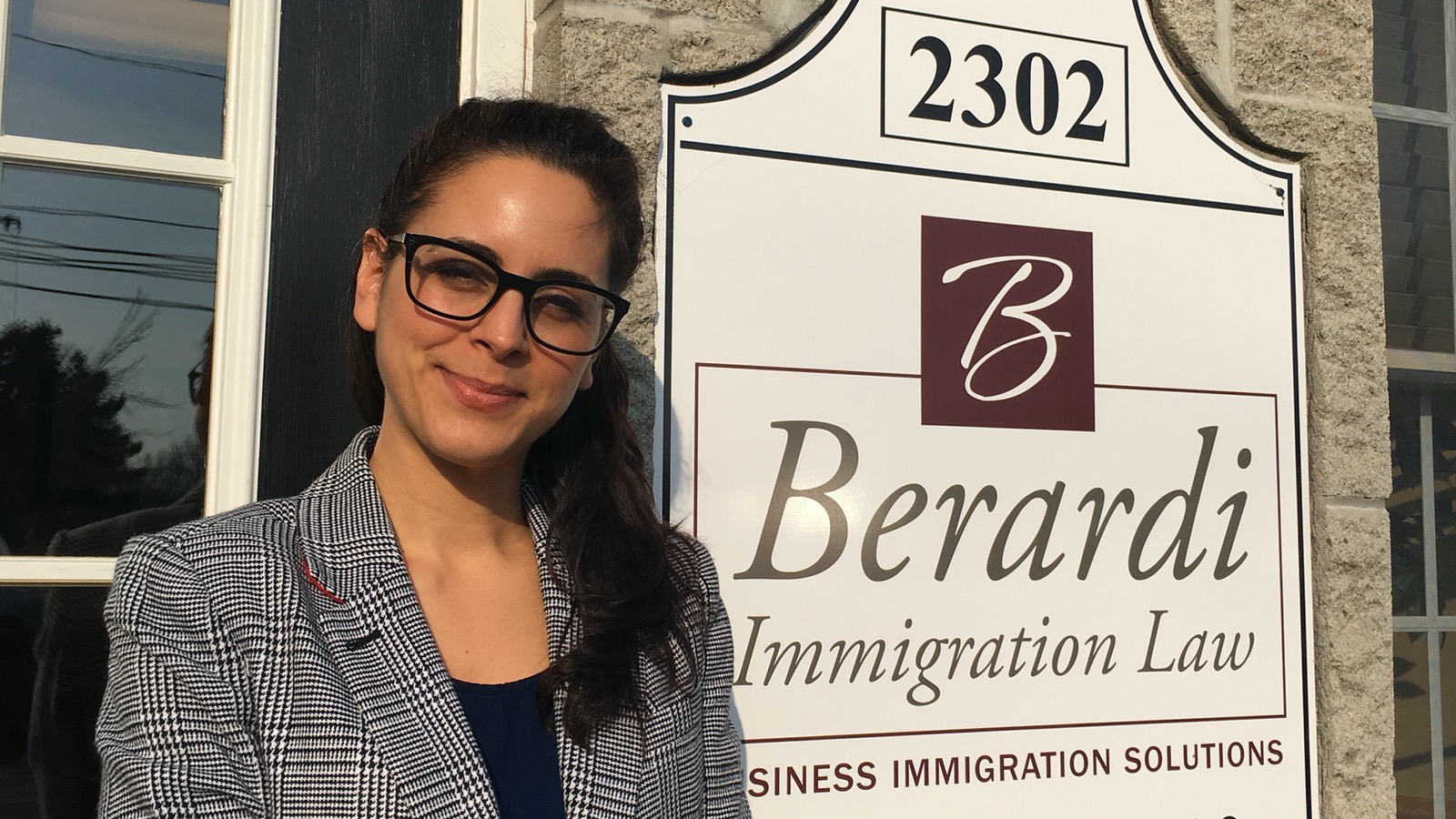 Meet Lucrecia!
We are so excited to have new attorney Lucrecia Knapp join our team! Lucrecia brings years of immigration experience and is already fitting in with our team atmosphere. To learn a bit more about who she is, we interviewed Lucrecia on food, home, and what it's like being an immigration attorney.
Why immigration?
I actually just fell into immigration. I graduated from law school and interviewed at this really great immigration law firm in New York City, and they were just looking for strong writers. I started working there in 2008 and I haven't looked back since.
What is something you love about where you live?
The summertime. I live in Rochester and just being in the Finger Lakes during the summertime is just spectacular. It's so beautiful: we have great weather, lots of swimming holes, and just sight-seeing and hiking – you can't beat it.
You moved here from Peru when you were five – do you cook any Peruvian dishes?
We still cook a lot of traditional Peruvian food. We're trying to be healthy so lately not so much. My favorite dish is called Lomo Saltado. I just made that a few weeks ago for my neighbor. It is like a stir-fry – we have a lot of Asian influences in Peru – so it's like a stir-fry of meat, onions, tomatoes, served over rice and French fries. We do a lot of double starch foods. It's delicious.
What is one (non-immigration) thing you know a lot about?
I know a lot about changing diapers. I'm an expert diaper changer right now.
What is the hardest thing about being an immigration attorney?
The hardest thing about being an immigration attorney is watching government policies change without a lot of notice. The reason that can be so difficult is you have clients that have built their life in the US and they are planning around government rules and policies. And we're planning around them to keep them here, so when things change abruptly it can really change the lives of our clients. So I think that's the most difficult thing, but we always find a way to work around it. I think that's the key: being creative, keeping on top of it, and making sure we're updated and ahead of the changes so we can adequately warn and plan for our clients.
What are a couple qualities that you possess that you believe have contributed to your success as an attorney?
I think I'm an eternal optimist, and so I never let a bad decision or a government change get me down. I just help my client see what the options are and try to navigate them through it no matter what. I think I'm just a happy, optimistic person. I'm also very, very creative; I never stop thinking about different ways to do things.
Do you have any role models you really admire?
My mom. She was, as she would describe herself, a working woman. She worked really hard raising a family in New York City as an architect, commuting from Manhattan to Queens. She was amazing. She was always realistic about it; she didn't make it seem easy. She was realistic about what it meant to do that. She thought that if you love what you do, you make it work. And she did.
What do you love about being an immigration attorney?
What we do is so personal. We often are working with companies but there's always an individual behind that, and an individual that is often with their families. We're helping them build a better life and we see the immediate impact of our work when we get a case approved.
To read more about Lucrecia's impressive background in immigration, take a look at her profile on our website!