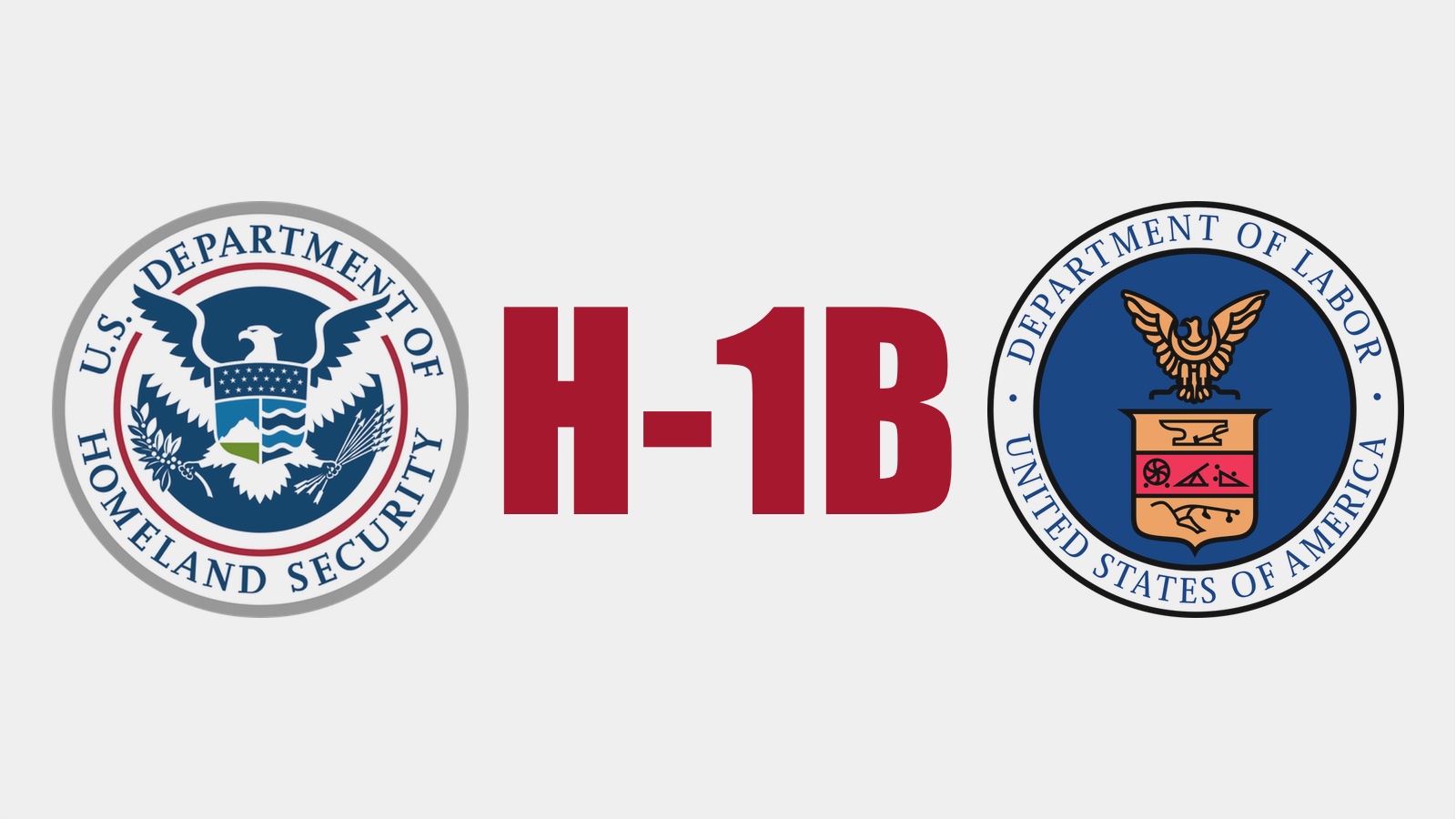 New rules from DHS & DOL to Significantly Impact the H-1B Visa Program
The Department of Homeland Security (DHS) and the Department of Labor (DOL) have released new rules that will result in significant changes to the H-1B specialty occupation program, making it more difficult for skilled foreign workers to acquire H-1B visas and work permits.
DHS's new rule will impede on employers' ability to sponsor foreign workers by restricting the definition of "specialty occupation" and limiting sponsorship by third-party placement agencies. DOL's new rule will increase wages for H-1B workers and ultimately make it more expensive to employ an H-1B visa holder. Both rules seek to bypass the normal rulemaking process.
Department of Homeland Security's Rule
Under current regulations, the definition for "specialty occupation" is rather broad, allowing H-1B jobs in almost any industry so long as the sponsoring company can show the position requires at least a bachelor's degree or its equivalent.
DHS's proposed regulation restricts the definition of "specialty occupation" by requiring the foreign national's bachelor's degree to be more directly related to the specific H-1B specialty. General degrees alone – such as those in business or liberal arts – would no longer be sufficient to qualify for a specialty occupation. Thus, the rule will limit what types of H-1B jobs a foreign national may pursue.
The new rule also seeks to cut out sponsorship by third-party placement agencies – which will greatly impact IT employers who often utilize these agencies. The rule limits the H-1B approval validity period for third-party placement petitions from three years to a maximum of one year. The regulation will also require H-1B petitioners to submit evidence, such as contracts or work orders, to establish that the petitioner will have an employer-employee relationship with the beneficiary, and that the position at the third-party worksite is a "specialty occupation." Employers will also have to provide an itinerary for H-1B employees who plan to work at multiple worksites.
USCIS has previously tried to restrict the H-1B category but was unsuccessful. Earlier this year, USCIS attempted to narrow the interpretation of an employer-employee relationship through policy memoranda, making it more difficult to prove such a relationship existed. The policy required employers to provide copies of client contracts, work itineraries, and other documents in order to demonstrate that assignments were available for the employee throughout the entire requested period. USCIS also sought to shorten the validity of many H-1B visas to less than the standard three-year period. These changes were challenged, and ultimately invalidated, in federal court in March.
DHS's new rule will be published October 8, 2020 and take effect 60 days later unless challenges to its validity are successful.
Department of Labor's Rule
DOL's new rule will increase wages for H-1B workers by reforming the prevailing wage methodology used by DOL in foreign worker programs.
The Department of Labor uses Occupational Employment Statistics (OES) data from the Bureau of Labor Statistics (BLS) to determine prevailing wages in a variety of occupations. OES prevailing wages are subdivided into four wage levels, creating minimum wages for employees that fall within each skill level. The new rule increases prevailing wage levels to reflect surveyed wages across occupations in the Bureau of Labor Statistics (BLS). The prevailing wages, which have previously reflected wages in the 17th, 34th, 50th, and 67th percentiles, will be adjusted to reflect amounts found in the 45th, 62th, 78th and 95th percentile of surveyed wages for H, E, and I categories.
This rule will ultimately make it more expensive to employ an H-1B visa holder, and therefore more burdensome for employers to sponsor H-1B workers.
DOL's rule took effect October 7, 2020, without a chance for public commentary.
In a recent press release by DHS, the two new rules were presented as attempts to "restore integrity" to the H-1B visa program and protect U.S. workers. With Election Day right around the corner, these proposed H-1B changes are likely an attempt by the Trump Administration to lock in support among voters.
Litigation challenging these regulations is expected. Berardi Immigration Law is committed to providing our clients with the most up-to-date and accurate information as possible, so be sure to check our blog for the latest updates and contact us if you need help! 
Published 7 October 2020