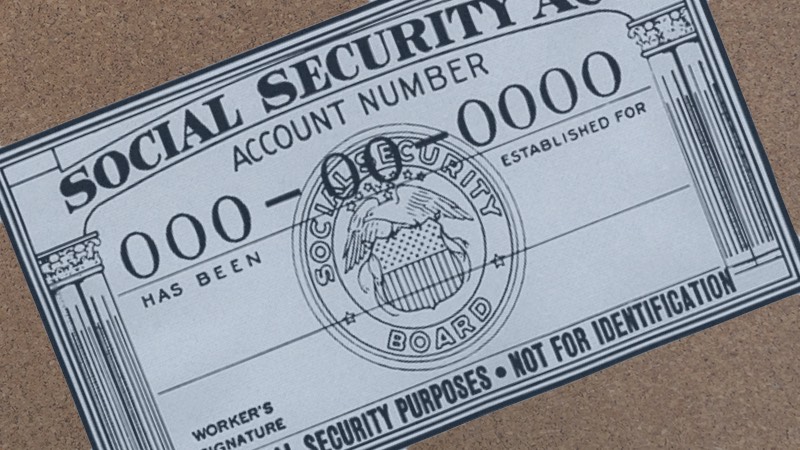 How Do I Obtain a Social Security Number?
Social Security numbers are used to report an individual's wages to the government and to determine a person's eligibility for Social Security benefits. Obtaining a Social Security number is vital in order to get a job, collect Social Security benefits and receive some other government services. For these reasons, obtaining a Social Security number is a primary concern for many foreign nationals in the United States.
Generally, only noncitizens authorized to work in the United States by the Department of Homeland Security are eligible for a Social Security number. Lawfully admitted noncitizens can get many benefits and services without a Social Security number. For example, you do not need a number to obtain a driver's license, register for school, obtain private health insurance, or apply for subsidized housing or school lunch programs. While many banks and credit companies ask for your Social Security number, you generally are not required to provide one if you do not have one.
How can I get a Social Security number and card?
There are two ways you can apply:
You can apply in your home country before you come to the United States when filing an application for an immigrant visa with the Department of State. In almost all cases, you do not have to visit a Social Security office in the U.S.
You can visit a Social Security office in person if you are not an immigrant or did not apply for a Social Security number on your immigrant visa application. You must have your papers from DHS showing your U.S. immigration status and authorization to work in the United States. It is recommended that you wait 10 days after entering the U.S. before applying so that your DHS documents can be properly verified online.
Applying for a Social Security number and card is free.
To apply in office you must:
Complete Form SS-5, Application for a Social Security Card (available at https://www.ssa.gov/forms/ss-5.pdf).
Show at least two original documents proving identity, work-authorization and age. All documents must be either originals or copies certified by the issuing agency. Photocopies or notarized copies cannot be accepted. One document may be used for two purposes. For example, a DHS work permit may be used as both proof of identity and work authorization.
Take the completed application and original documents to your local Social Security office (locate one here).
Once you have applied for a Social Security number, it typically takes about 10 business days to receive the card in the mail. It is important to note that Social Security cards should not be kept on your person, but it in a safe place at home. For more information on Social Security please visit http://ssa.gov/.
If you are a foreign national interested in applying for work authorization in the United States or have questions relating to Social Security and immigration issues, please contact our office today to schedule a consultation with one of our attorneys!