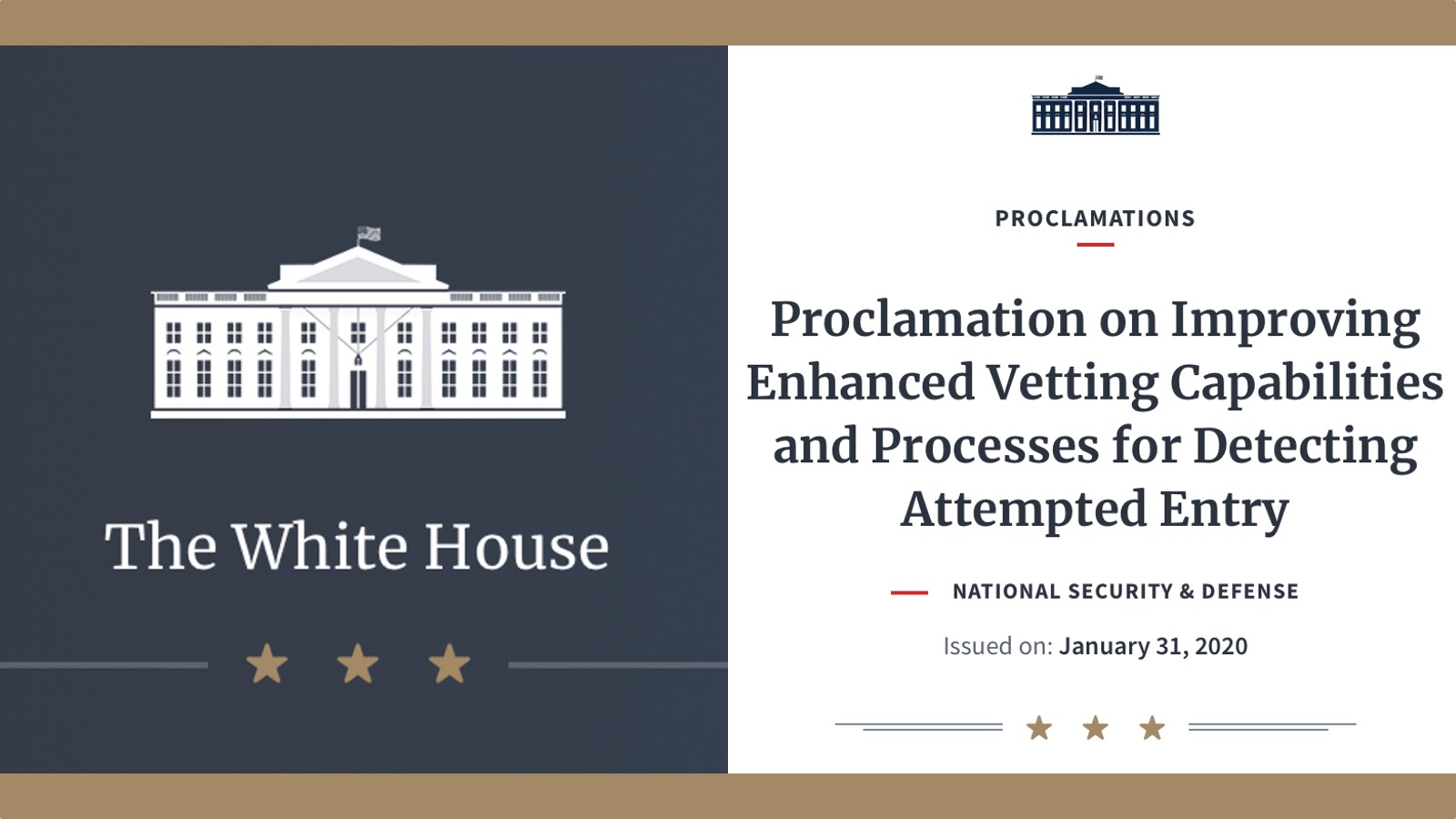 President Trump Expands Travel Ban 3.0 Adding Six New Countries
President Trump issued a Presidential Proclamation on January 21, 2020, expanding the Travel Ban 3.0 to include certain individuals from Burma (Myanmar), Eritrea, Kyrgyzstan, Nigeria, Sudan, and Tanzania. According to the Department of Homeland Security, these additions were based on a DHS assessment after reviewing updated security criteria first established with the original travel ban. It is important to note that restrictions have only been placed on those seeking immigrant visas, not nonimmigrant visas. This travel ban will go into effect on February 21, 2020.
The travel ban does not apply to:
Lawful permanent residents;
Foreign nationals who are admitted to or paroled into the U.S. on or after the applicable effective date;
Foreign nationals who have a document other than a visa, such as advance parole, boarding foil, transportation letter, etc.;
Dual nationals of a designated country who are traveling on a passport issued by a non-designated country;
Foreign nationals traveling on a diplomatic visa, NATO visa, C-2/U.N. visa, or G-1, G-2, G-3, or G-4 visa; or
Foreign nationals who have been granted asylum in the U.S., refugees who have been admitted to the U.S., or individuals who have been granted withholding of removal, advance parole, or protection under the Convention Against Torture.
If you have questions on this or other questions on entering the United States, be sure to contact Berardi Immigration Law to schedule a consultation with one of our knowledgeable attorneys today!