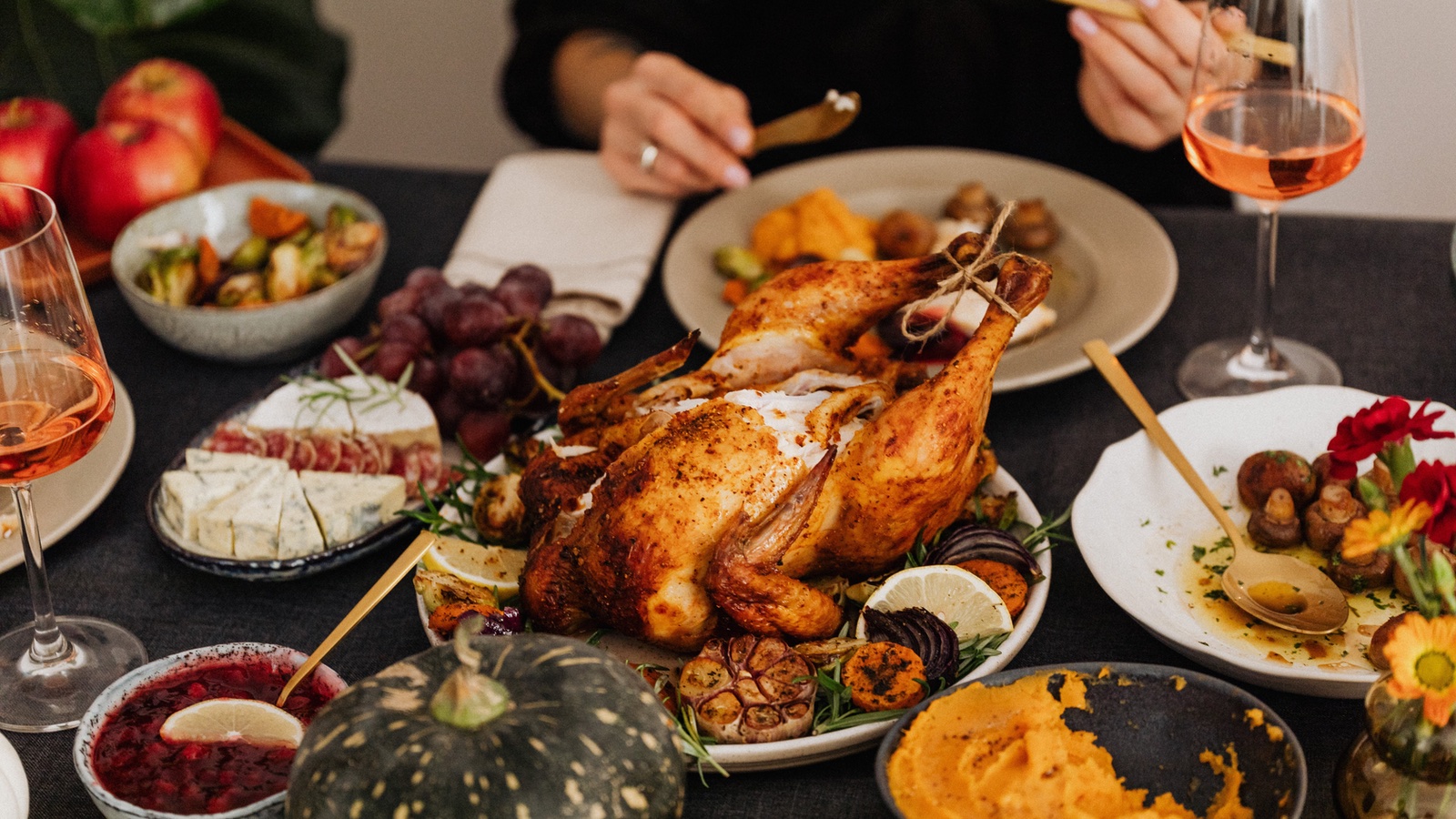 Thanksgiving Travel Tips
In the U.S., friends and family gather from all over to spend time together for Thanksgiving. Here are a few tips to keep in mind if you are planning to travel over this holiday. 
U.S. Citizens
For U.S. citizens, Thanksgiving weekend might be the perfect opportunity to travel abroad. First, you should ensure that your passport is valid for at least 6 months beyond your planned return date. Some countries may have this as a requirement for entry, but this also makes certain that you can easily return to the U.S. once your trip is over.
Secondly, you should do research about your destination before your trip. This includes researching any visa requirements, vaccination requirements, COVID protocols, and more. Some countries require a visa for U.S. citizens, while others may not. In addition, find out if there are any vaccination requirements. Currently, the U.S. does not require citizens to show proof of COVID vaccination to re-enter the country after traveling abroad. However, other countries may still require proof. You can find this information by searching for your destination country on the U.S. Department of State Website. 
Finally, it is important that you are aware of the closest U.S. embassy or consulate to your destination. This will be helpful in case something does happen to your passport or visa while abroad, or if there is an emergency. Register with the Smart Traveler Enrollment Program (STEP) through the U.S. Department of State to receive information about travel advisories and local information from the nearest U.S. embassy or consulate.
Green Card Holders
One of the many benefits of being a permanent resident is that you can travel abroad for short periods of time without it affecting your status in most cases. Generally, green card holders traveling outside of the U.S. will need a valid passport and a valid green card. Some countries have additional requirements, so you should do your research about visas and vaccination requirements as well.
To re-enter the U.S. after your trip, a green card holder will need to present a valid green card and other identification documents like a passport, foreign national I.D. card, or U.S. Driver's License. At a port-of-entry, a U.S. Customs and Border Protection (CBP) Officer will review your documents and determine if you can enter the U.S. CBP inspects everyone who arrives at a U.S. port-of-entry and will likely ask you questions about your trip or your personal background information. It is a good idea to also have proof of your ties to the U.S. This may include evidence of owning property, being employed, or having family in the U.S. This type of evidence shows your intention to remain in the U.S., permanently. 
As of May 12, 2023, non-citizens no longer nee to show proof of COIVD-19 vaccination before being re-admitted to the U.S.
Nonimmigrant Visa Holders
For nonimmigrant visa holders, you will also need a valid passport and a valid visa to travel to and from the U.S. If your visa is expired, or will expire during your trip, you might need to apply for a new visa before returning to the U.S.
Additionally, some visa categories require that you receive travel authorization before you leave for your trip. If you are traveling under the Visa Waiver Program (VWP), for example, make sure that you receive authorization through the Electronic System for Travel Authorization (ESTA) before boarding your flight.
You should always carry your passport, visa, I-94 form, and other supporting documents with you during your travels. You may be asked to present them upon departure and return to the U.S.
For many students in the U.S. under an F-1 visa, Thanksgiving break might be the perfect time to return home. If students with an F-1 visa plan to travel outside the U.S., they should first talk to their Designated School Official (DSO) before traveling. To re-enter the U.S. after traveling abroad, you must have a current SEVIS Form I-20 signed by your DSO, have been outside of the U.S. for less than 5 months, have a current passport valid for at least 6 months after the date of re-entry, a valid visa, and financial information showing proof of necessary funds to cover tuition and living expenses. Please note that if you are from a visa exempt country, you do not need a visa to re-enter the U.S. However, you must present your Form I-20 to be admitted to the U.S. as an F-1 student, and not a visitor.
If you are a non-immigrant worker, you should similarly inform your Designated Employer about your travel plans to ensure that you comply with all visa requirements.
For all non-immigrant visa holders, you should also have evidence of your ties to the U.S. This might include employment verification, enrollment in education programs, owning property, and more. This might be something that CBP officers will look at when you re-enter the U.S.
Visitors
If you are a non-citizen visiting family or friends in the U.S. for Thanksgiving, there are several things you should be aware of as well.
First, you will need a valid passport, and in some cases, a visa. Citizens of Visa Waiver Program (VWP) countries may be eligible to enter without a visa for short business or tourism related purposes. You must receive ESTA authorization before boarding your flight. However, if you are not a citizen of a VWP country, you may need to apply for a visa at the U.S. embassy or consulate in your home country. 
Second, you will need to be prepared to go through CBP upon arrival to the U.S. Be aware of the allowed length of your stay on your visa or through the VWP. Have information about where you will be staying, whether it is at a hotel or with family or friends. You should also have a return ticket. CBP might ask for this information at the border and it helps to show that your stay is temporary. CBP might also ask for financial proof to show that you can support yourself during your trip. You can present bank statements or a letter of financial support. 
As always, be aware of any health requirements or recommendations for travelers. The U.S. no longer requires non-citizen visitors to show proof of COVID vaccination upon entry.
We hope everyone has a wonderful and relaxing Thanksgiving! If you have any questions or concerns about traveling this holiday season, schedule a consultation with one of our attorneys today!