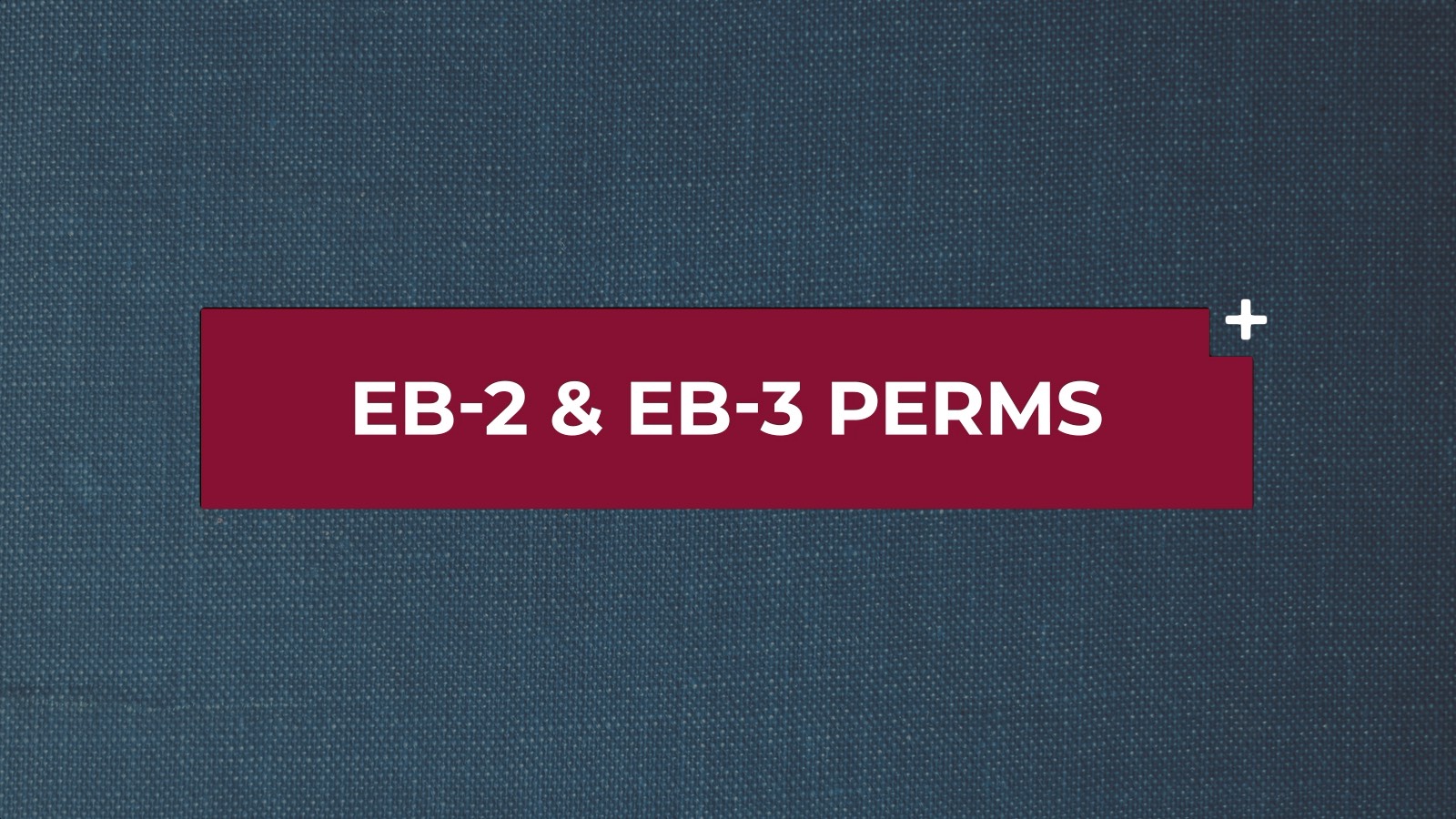 The Difference Between EB-2 & EB-3 PERMs
In an employment-based green card case based on a PERM labor certification, there are two possible categories: EB2 and EB3. Some of you watching might know that the difference between these two categories is significant, boiling mostly down to concerns with processing times. The EB-2 or EB-3 category impacts the timing of the applicant's ability to file an Adjustment of Status application and ultimately obtain their green card.
When filing the PERM, the employer confirms the minimum job requirements in terms of education and experience. The employer's requirements – NOT necessarily the applicant's credentials – control the employment-based category of the case at the I-140 stage.
The EB-2 category is for "Advanced Degree" positions. This is typically based on the position requiring at least a Master's Degree or higher or foreign equivalent. EB-2 positions can also require bachelor's degree or equivalent, and five years of progressive experience gained after the degree was awarded.
The EB-3 classification has two commonly used subcategories in PERM cases – one for skilled workers, and another for professionals.
The skilled workers classification is for individuals with at least two years training or experience not of a temporary or seasonal nature. So here, this might be for positions only requiring a GED or Associates degree, or possibly even no degree at all.
The EB-2 professionals classification is for individuals who hold at least a U.S. bachelor's degree, or a foreign equivalent, and who are members of the profession.
When establishing the foundation of a PERM case, most foreign nationals desire the EB-2 if they have such credentials because that category can often lead to the green card more quickly than the EB-3. Remember though, this ultimately comes down to the employer's minimum requirements for the position, not the applicant's credentials.
Are you ready to begin your PERM green card case? I'm excited to work with you. Call Berardi Immigration Law today, and we'll help strategize your case!