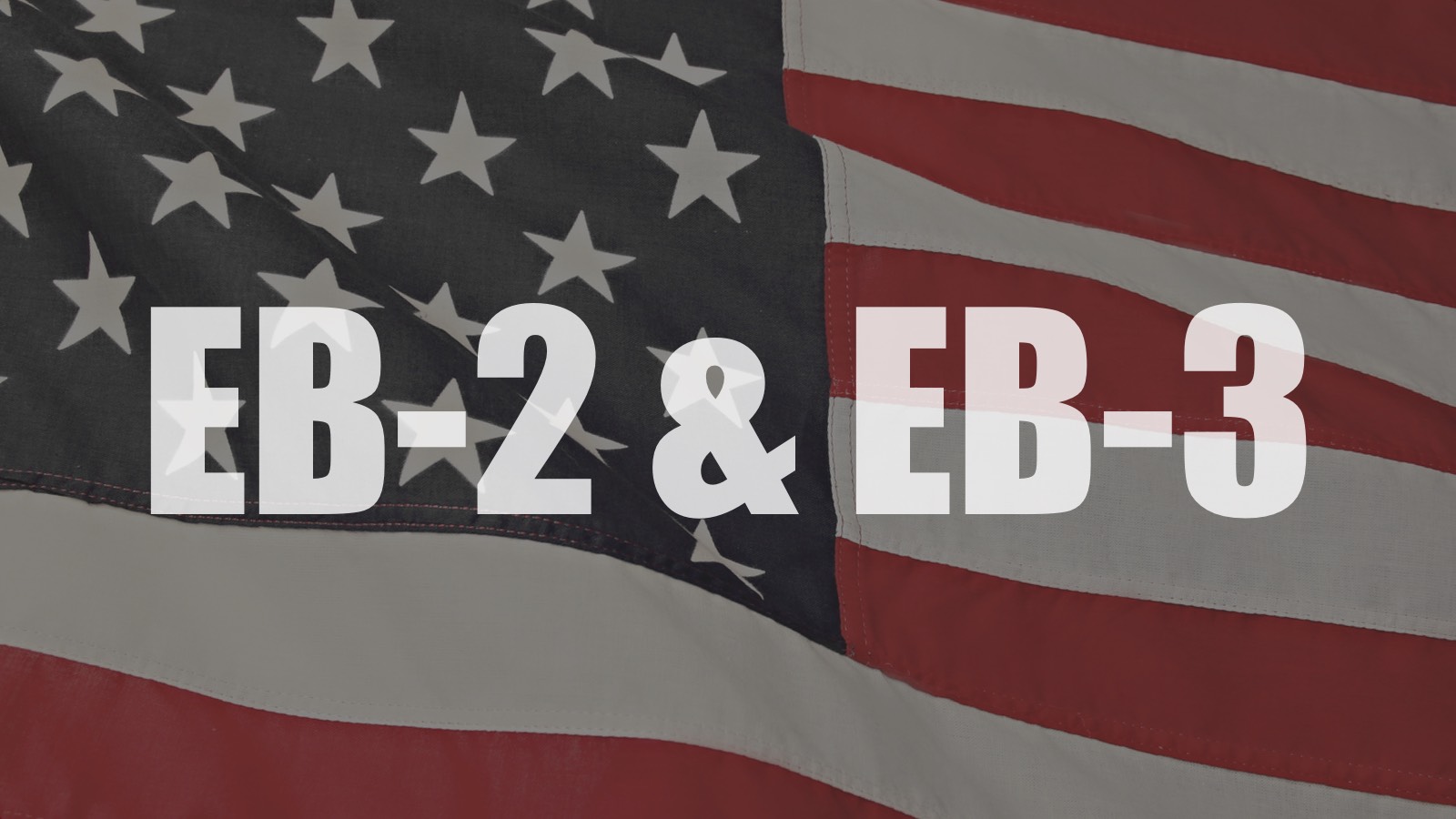 The PERM Difference: EB-2 and EB-3 Categories
The United States makes approximately 140,000 employment-based immigrant visas available each fiscal year for foreign nationals as well as their spouses and children who wish to obtain a U.S. green card. The allocation of these visa numbers are divided into five preference categories based on their occupational skills. An individual needs the right combination of skills, education, and/or work experience to qualify for an employment-based immigrant visa, and ultimately, the green card.
There are five employment-based immigrant visa preferences categories. In the PERM sponsorship context, foreign nationals qualify under the EB-2 and EB-3 categories.
EB-2: Employment-Based Second Preference for Advanced Degree Holders
The EB-2 category is for individuals who are members of a profession holding an advanced degree, such as a U.S. Master's or higher. Typically, EB-2 petitions must be accompanied by an approved PERM labor certification. (Note that a foreign national may be able to dispense with the labor certification if they qualify for a national interest waiver or is a person who has exceptional ability in the sciences, arts, or business.)
To qualify for the EB-2, the permanent job position being offered to the foreign national applicant must require an advanced degree. The applicant must also possess such an advanced degree or foreign educational equivalent. For EB-2 purposes, a bachelor's degree (or foreign equivalent) plus five years of post-graduate experience in the field can also qualify an applicant for the advanced degree category.
EB-3: Employment-Based Third Preference 
The EB-3 category applies to an applicant who is a professional, a skilled worker, or "other workers."
Professionals: USCIS considers a professional worker to be a person whose job requires at least a U.S. bachelor's, or foreign equivalent, and where the applicant is a member of the professions. The job offer on the certified PERM must normally require at least a bachelor's degree. An EB-3 professional may not substitute education and experience for equivalency to meet the requirement. 
Skilled workers: USCIS considers skilled workers to be people whose jobs require a minimum of two years training or experience. The job cannot be temporary or seasonal. The skilled worker must meet the educational, training, or experience requirements of the job opportunity. Relevant post-secondary education may be considered as training.
Other Workers: When it comes to the EB-3 category, USCIS distinguishes "other workers" as a subcategory for people performing unskilled labor that requires less than two years of training, education, or experience. Again, the job cannot be temporary or seasonal in nature. 
Please note: Other requirements may need to be met for both the EB-2 and EB-3 categories as specified on the labor certification.
The PERM green card process is a lengthy and complex one. Our attorneys are well-versed in these applications. Contact our office with any questions and schedule a consultation with one of our attorneys today!