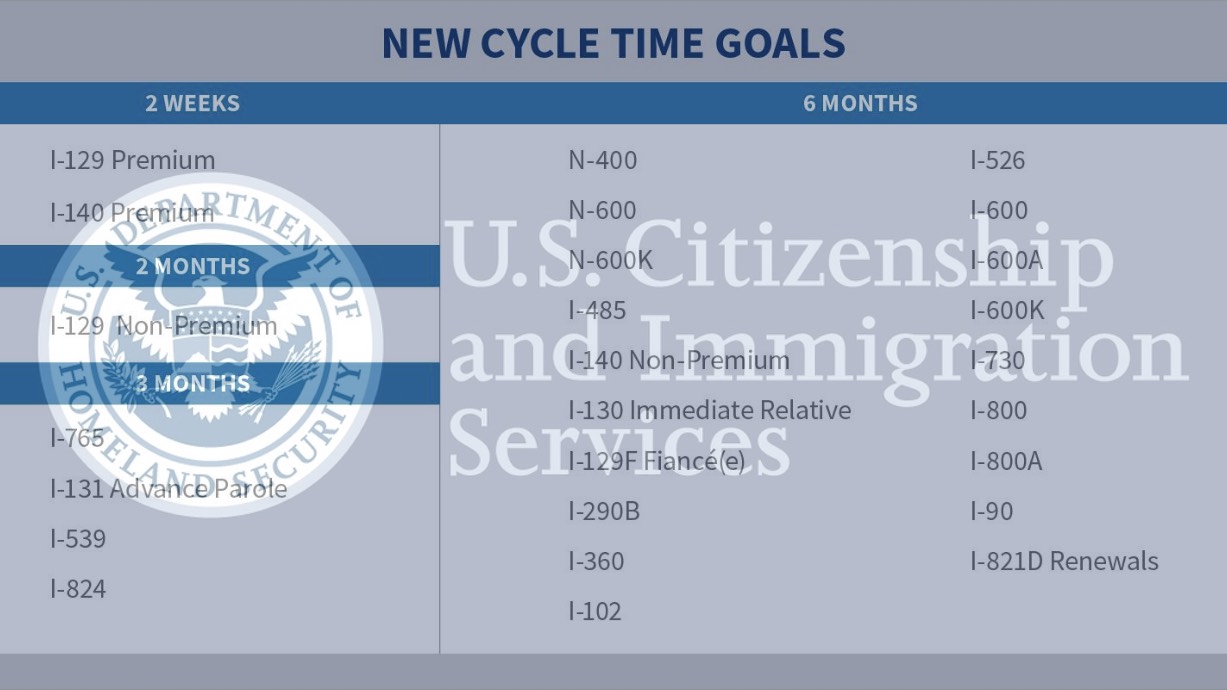 USCIS Announces New Efforts to Reduce Backlogs
Recently, USCIS has announced new efforts to combat the major backlogs in the immigration system brought about by the COVID-19 pandemic and other factors. USCIS claims that these new efforts will provide for a fairer and more streamlined legal immigration process.
One method to reduce backlog is an internal cycle time goal to track the agency's processing time with the overall goal being to improve processing times as much as possible. Cycle times measure how many months' worth of pending cases for a particular form are waiting for a decision from immigration officials. USCIS says that it will increase capacity, improve technology, and expand staffing to assist with these goals by the end of fiscal year 2023.
Included below is an image of cycle time goals for the USCIS: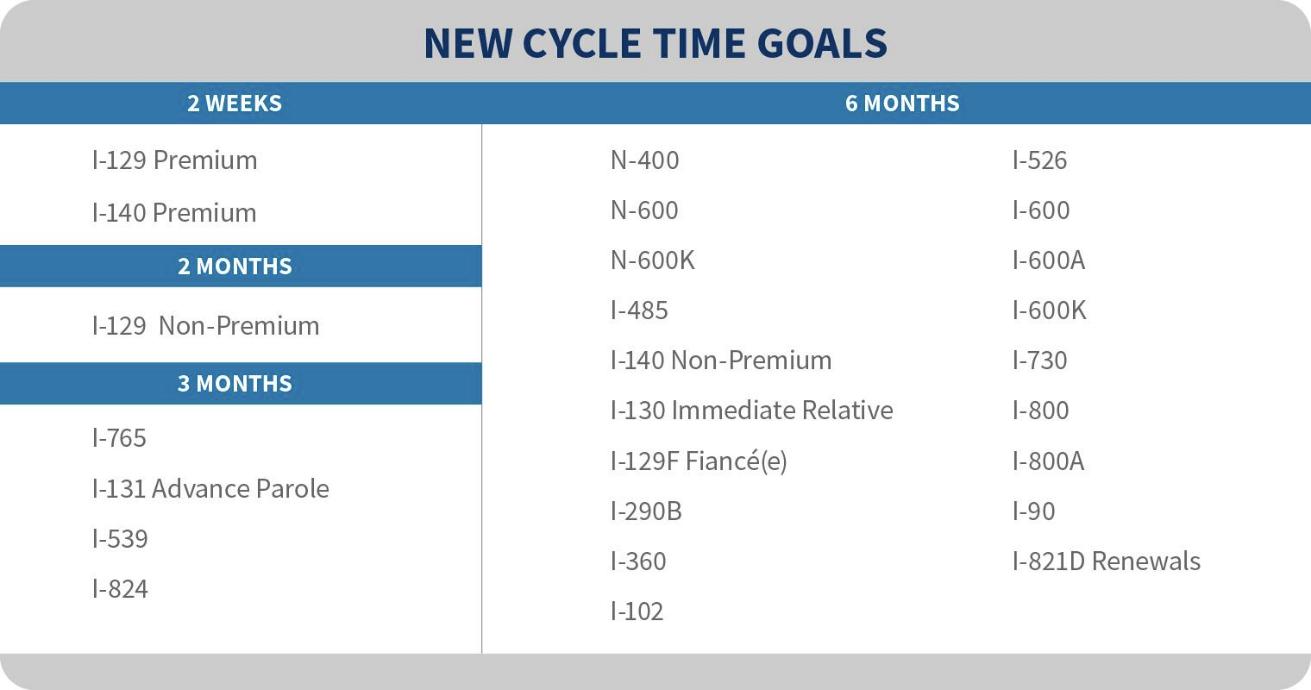 Another area that USCIS is attempting to fix to decrease wait times is with Employment Authorization Documents (EADs). USCIS is progressing towards a temporary final rule, aptly named "Temporary Increase of the Automatic Extension Period of Employment Authorization and Documentation for Certain Renewal Applicants."
There are several ways that USCIS is trying to streamline the EAD document process, these methods include extending validity periods for certain EADs and providing expedited work authorization renewals for workers in the healthcare and childcare industries. The temporary final rule is set to build on these policies and ensure that certain people will not lose their work authorization status while their document applications are processing.
Be sure to subscribe to Berardi Immigration Law's social media channels to stay up to date on all the latest immigration related news!