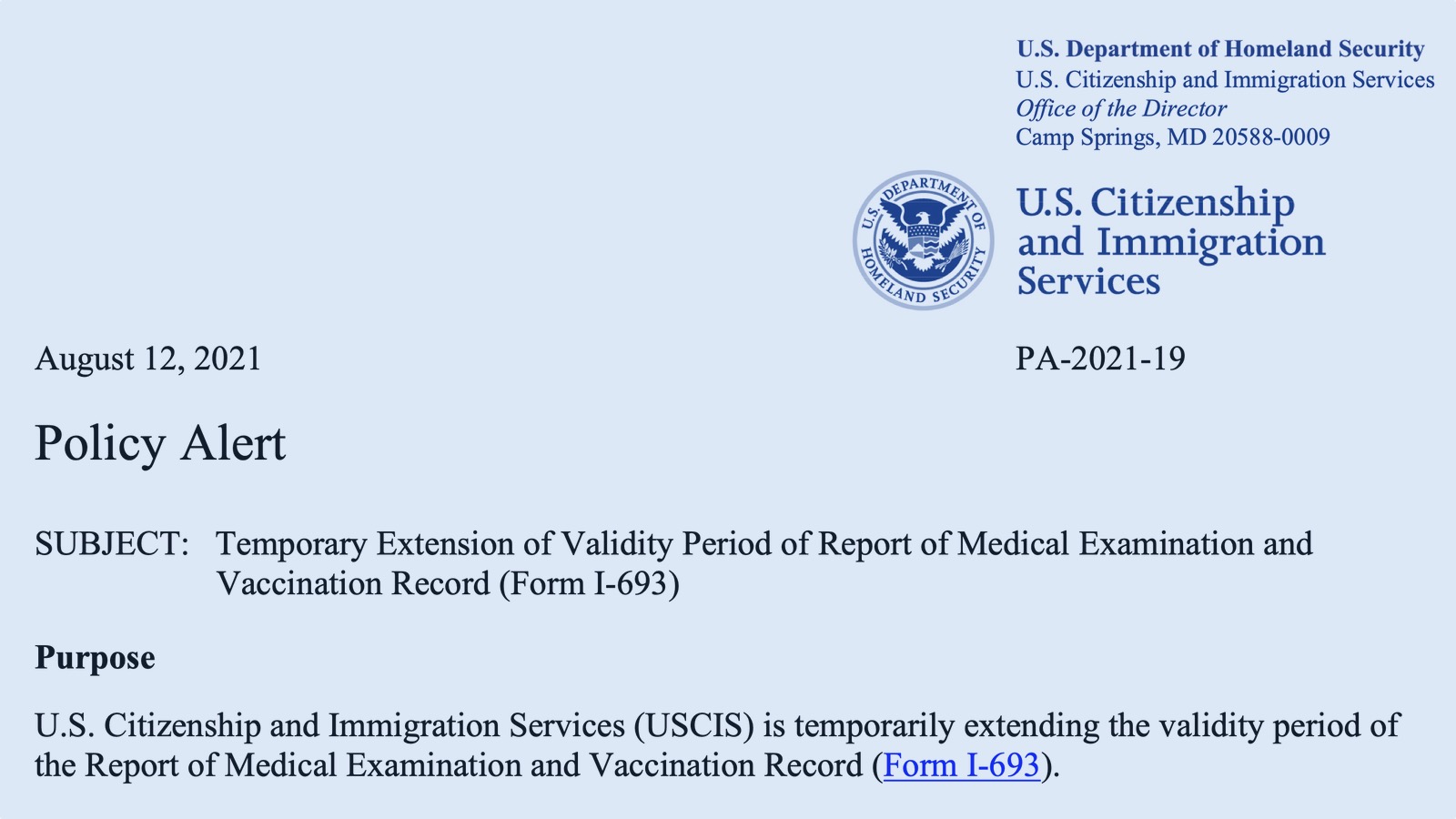 USCIS Temporarily Extending Validity Period of Form I-693
On August 12, 2021, USCIS announced that it is temporarily extending the validity period of Form I-693, Report of Medical Examinations and Vaccination Record, to four years. The form was previously valid for only two years.
Under the newly released guidance, USCIS may consider a completed Form I-693 valid if:
USCIS is making this temporary change to Form I-693 because the ongoing COVID-19 pandemic has caused processing delays, which has affected applicants' ability to complete the required immigration medical examination.
Individuals applying for permanent residence in the United States are required to obtain a medical exam from a qualified Civil Surgeon. Form I-693 reports results of this medical examination to USCIS and proves that an applicant is not inadmissible to the U.S. on public health grounds. For example, the medical exam confirms that the applicant is not a carrier of a serious communicable disease and possesses the necessary vaccinations.