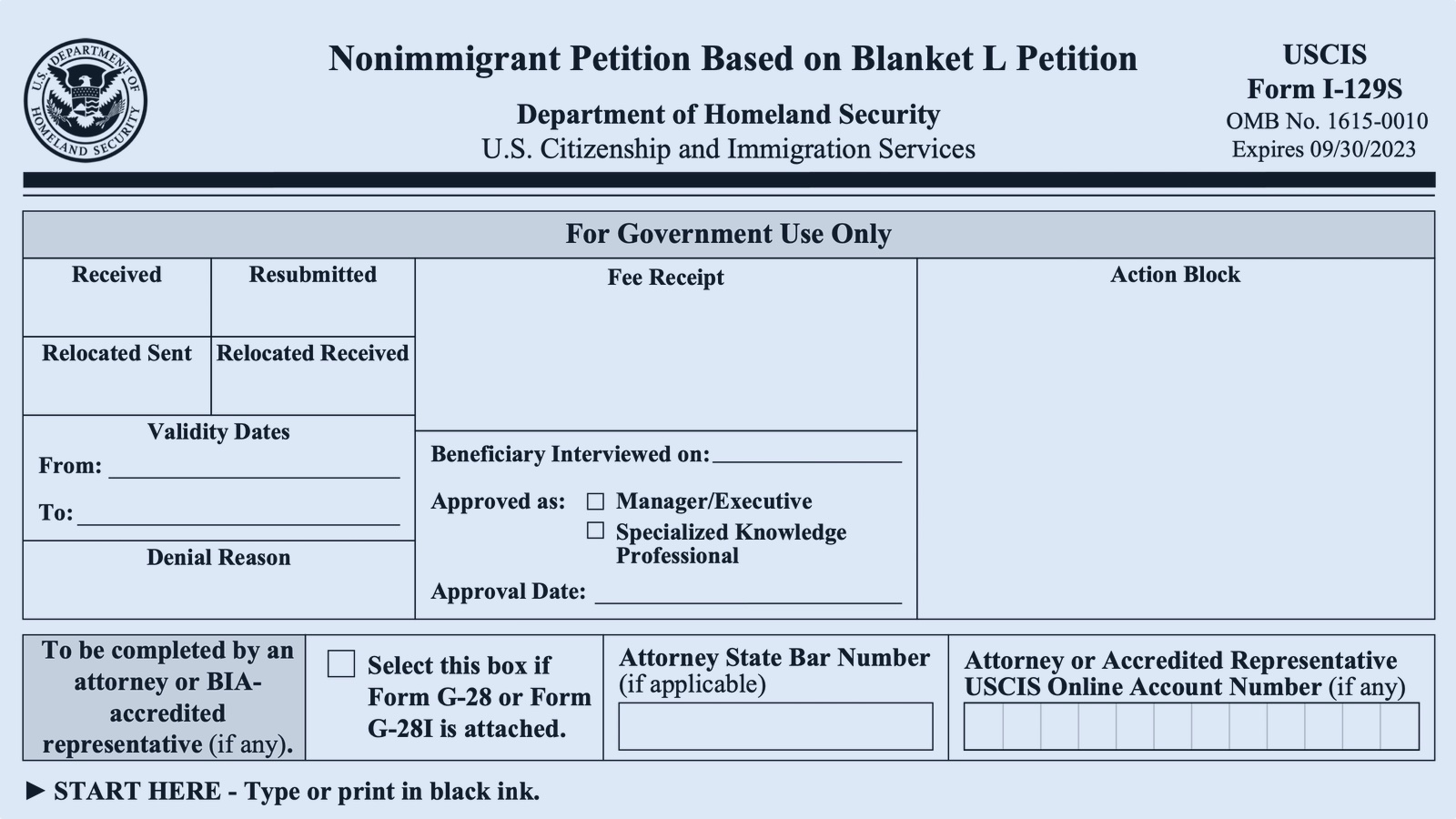 USCIS Updates Receipt Process for Form I-129S
U.S. Citizenship and Immigration Services ("USCIS") has recently introduced a significant change that will expedite and enhance the processing of L-1 nonimmigrant intracompany transferee petitions. These changes are set to streamline the issuance of receipts for L-1 nonimmigrant executives, managers, or specialized knowledge professionals under a previously approved blanket L petition.
When filing Form I-129S, Nonimmigrant Petition Based on Blanket L Petition, together with Form I-129, Petition for a Nonimmigrant Worker, the petitioner will now receive two notices: the receipt notice and the approval notice (if approved). Petitioners will no longer receive a stamped and signed Form I-129S in conjunction with the Form I-129 approval. Instead, the petitioner will receive a separate approval notice for the Form I-129S, which serves as the endorsement.
This approval notice will serve as evidence that a USCIS officer has determined the beneficiary is eligible for L-1 status based on an approved blanket L petition and constitutes an endorsement of Form I-129S as required by 8 CFR 214.2(l)(5)(ii)(E). A copy of that notice will also be provided to the beneficiary to be included with their visa and/or admission papers.
This change eliminates the need for USCIS to print, stamp, sign, and annotate the paper form, which will facilitate smoother, more efficient, and more secure processing of Form I-129S. By adopting a digital approach to endorsement and receipt issuance, USCIS is streamlining administrative tasks and minimizing potential delays in the process. This shift provides quicker processing times and enhanced organization, benefiting both petitioners and beneficiaries.
If you have any immigration questions, please contact our office to set up a consultation with one of our attorneys today!