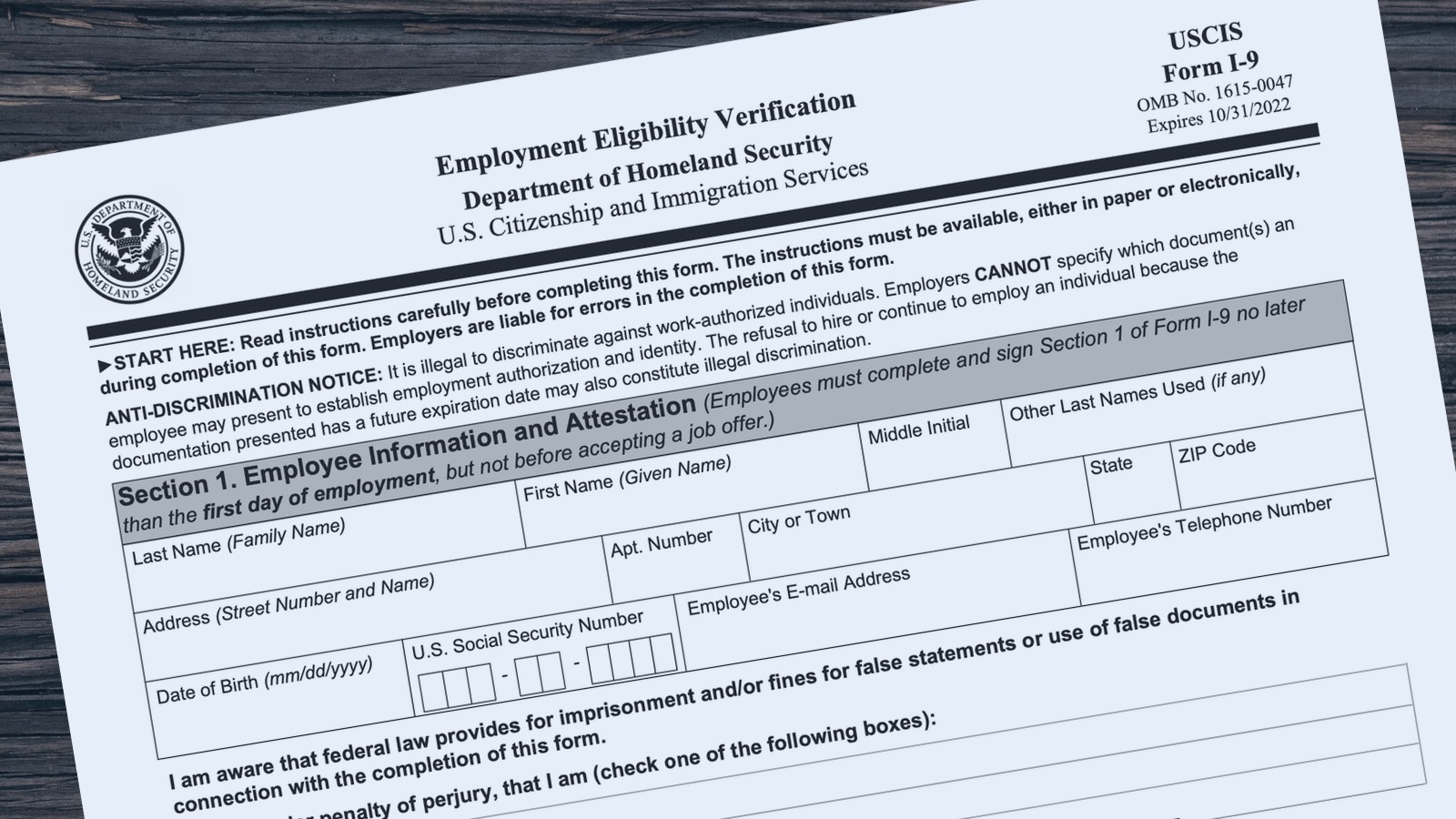 DHS Extends Form I-9 Flexibility an Additional 30 Days
On December 23, 2020, the Department of Homeland Security (DHS) and U.S. Immigration and Customs Enforcement (ICE) announced a 30-day extension of the flexibility related to Form I-9, Employment Eligibility Verification, compliance.
Form I-9 is used to verify the identity and employment authorization of individuals hired for employment in the U.S. All U.S. employers are required to complete Form I-9 for anyone they hire—including citizens and noncitizens. In response to the COVID-19 outbreak, DHS announced on March 20, 2020 it will allow for flexibility with regard to the completion of Form I-9 for employers working remotely. Under this policy, companies working remotely have been allowed to inspect documents virtually—namely, through video, fax, or email—without the employee physically present, as the Immigration and Nationality Act (INA) requires. This flexibility does not apply to employers/workplaces if there are employees physically present at a work location.
This temporary flexibility was set to expire December 31, 2020 but has been extended an additional 30 days until January 31, 2021 due to ongoing concerns about COVID-19. Employers are required to monitor the DHS and ICE websites for additional updates regarding when the extensions will be terminated.
If you are an employer or human resources representative and have questions regarding I-9 compliance, Berardi Immigration Law can help! Be sure to contact our office to schedule a consultation with one of our knowledgeable attorneys today.