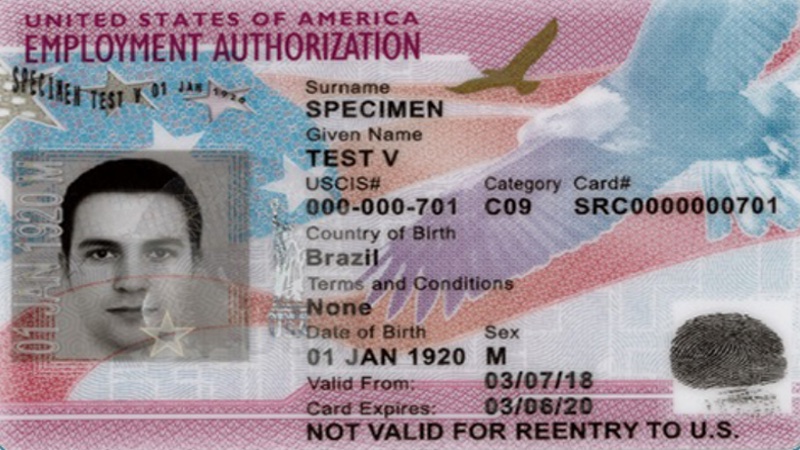 USCIS Releases Policy Guidance on Employment Authorization in Compelling Circumstances
United States Citizenship and Immigration Services (USCIS) recently released policy guidance on the eligibility criteria for initial and renewal applications for Employment Authorization Documents (EADs) in compelling circumstances. This new guidance aims to provide clarity on the existing regulatory requirements and outlines the eligibility criteria for applicants seeking employment authorization under compelling circumstances.
Eligibility Requirements for Initial EAD Based on Compelling Circumstances
To be eligible for an initial EAD based on compelling circumstances, applicants must meet the following criteria:
Principal Beneficiary of an Approved Form I-140: The principal applicant must be the principal beneficiary of an approved Form I-140, Immigrant Petition for Alien Workers, in the 1st, 2nd, or 3rd employment-based preference category;
Valid Nonimmigrant Status: The principal applicant must be in valid E-3, H-1B, H-1B1, O-1, or L-1 nonimmigrant status or authorized grace period when filing the Form I-765, Application for Employment Authorization;
No Adjustment of Status Application: The principal applicant must not have filed an adjustment of status application;
Unavailability of Immigrant Visa: An immigrant visa must not be available to the principal applicant based on their priority date according to the relevant Final Action Date in the U.S. Department of State's Visa Bulletin in effect at the time of filing Form I-765;
Biometrics and Background Check: Both the applicant and their dependents must provide biometrics as required, and they must not have been convicted of a felony or two or more misdemeanors; and
USCIS Discretion: USCIS will exercise discretion to determine if the principal applicant demonstrates compelling circumstances that justify the issuance of employment authorization.
Compelling Circumstances and Supporting Evidence
The USCIS guidance recognizes a non-exhaustive list of compelling circumstances that may warrant the issuance of an EAD. These circumstances include:
Serious Illness and Disability: A principal applicant or their dependent faces a serious illness or disability that substantially changes employment circumstances.
Employer Dispute or Retaliation: A principal applicant is involved in a dispute regarding their employer's alleged illegal or other forms of abusive conduct.
Substantial Harm to the Applicant: The principal applicant is unable to timely extend or otherwise maintain status, or obtain another nonimmigrant status, and would suffer substantial harm as a result. This harm may be financial or may be due to an inability to return to their home country due to conditions there.
Significant Disruption to the Employer: A principal applicant who is unexpectedly unable to timely extend or change status to continue employment with the employer and has no other basis to continue that employment may be eligible for a compelling circumstances-based EAD if the principal applicant's departure would cause the employer substantial disruption.
The guidance also highlights the importance of submitting supporting evidence to demonstrate compelling circumstances. For example, a principal applicant with an approved immigrant visa petition in an oversubscribed visa category or chargeability area, who has resided in the United States for an extended period, could provide evidence such as school enrollment records, mortgage records, or long-term lease agreements. These documents help substantiate the potential finding of compelling circumstances, such as the risk of forced home sale, withdrawal of children from school, or relocation to their home country due to job loss.
If you have any questions, please contact our office today to set up a consultation with an attorney!